$50.00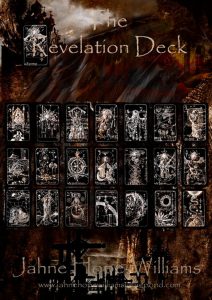 You will not need to memorise 78 cards, just "feeling" your way around 22 major arcana, plus 13 Gate and Guardians which do the job historically done by the minor arcana. Still no academic study required.  The more you use it the more beautiful they will become for you…
Once you have purchased this course, and paid, we will be notified by PayPal.  Please make sure you send your email address to us so we can forward your zoom ID of the classes to you.
Description
If you already have a set of REVELATION TAROT CARDS, the complete deck with "Gates and Guardians" you may lie to join us every Saturday afternoon between 2 and 4pm for our TAROT TRAINING COURSE
Three consecutive sessions cost $50.
You will learn how to use the cards intuitively, add the pendulum, use the cards for counselling and healing.