CLASS TIME
Church Classes –  Lunches and Food bank as usual Mondays..  CHANGE OF TIMES.  WE WILL BE TEACHING YOGA AT 1pm in the Church, not 11am as we have been.  Friday 3pm Yoga in the church as usual.
Riddles Creek Uniting Church Restorative/Food bank/Book Exchange,  and CHAIR YOGA starts Tuesday 8th January 11am – no lunch until we get the kitchen updated, but there is a book exchange and a labyrinth outside, so there is lots to do. 
LOTS MORE RESTORATIVE (REMEDIAL) CLASSES at the Studio.  WE HAVE EXPANDED THE CLASS NUMBERS TO ALLOW YOU PLENTY OF OPPORTUNITIES TO COME TO CLASS…
YOGA AT THE STUDIO: 37 Morris Road, Woodend.
MONDAY:  5.30 RESTORATIVE YOGA and 6.30pm Hatha  *Church Yoga Class times below
TUESDAY: 7pm Art Class.  Open for beginners
WEDNESDAY: 12.30  RESTORATIVE YOGA , 5.30 RESTORATIVE YOGA  , 6.30 RESTORATIVE YOGA
FRIDAY: 5.30 RESTORATIVE CLASS  6.30 Hatha Yoga Class      *Church Yoga Class times below.
SATURDAY: 10am RESTORATIVE YOGA, 12.30 RESTORATIVE YOGA.
COST:  Casual: $20 per class.  $165 for a 10 week pass for new students, and $135 for a 10 week pass for students who have been consistently coming to the Bentinck, and/or have been our students for approximately 3 years or more.  This will be for 10 consecutive classes (Transferable to other classes in the same week). For us to be here for you, you have to be here for us – you will need to be committed.
I WILL NOT BE TAKING CLASSES DURING SCHOOL HOLIDAYS….  HERE ARE THE SCHOOL TERM DATES.  
Term 1 – 2019    7th Jan – 12th April
 Term 2 – 2019   22nd April – 29th June
Term 3 – 2019     15th July – 21st Sept
Term 4 – 2019      7th Oct – 21st Dec
Please Note: Private sessions available.. To book please email me. yogafirst@netcon.net.au  Cost: $85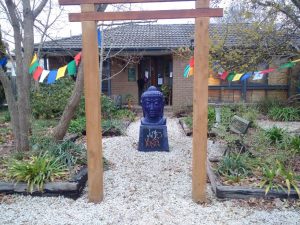 YOGA AT THE UNITING CHURCH:

Forest St. Woodend.  Next door to the Police Station.
Rev. Wendy has kindly allowed us the use of the Church and Church hall for our classes which focus on rehabilitation..  "Restore and Recover".  Plus we can access the FOOD BANK.  Food bank available on Monday at the church during or after yoga and lunch.  You can also email me to set up a time to access the Food bank.  . Think of it as a free supermarket if you are vulnerable and in a difficult place.  You don't have to be on the street, and there is always someone worse off than you.  Please, please come and use the service.  We are here for you.
These classes will be by DONATION (or free depending on your circumstances).
MONDAYS:   COMMUNITY LUNCH (free) at 12 noon, and then followed at 1.00 by Yoga in the Church.  This could be restorative or HATHA depending on the needs of the clients. (The FOOD BANK can be accessed after lunch – if you are struggling to make ends meet, this is a great service provided by the Church)   Friday yoga as usual at the Church at 3pm.
ART AND YOGA:

  Exhibitions monthly.  Art Class at the Studio Tuesdays 7pm to 9pm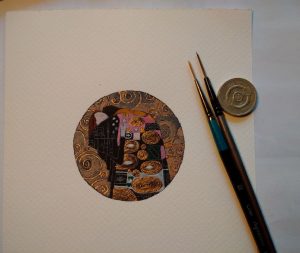 OTHER STUDIO CLASSES:  Teacher Training every 1st Sunday in the month at 2pm to 4pm.
BENDIGO: Crusoeden Health (The Australasian Yoga Institute Affiliate), Church St. Kangaroo Flat. Director, Jayne Boyle.
Teacher Training.  Next class first Tuesday in February….. 3.30 to 5pm with Jahne Hope-Williams
We also can conduct private training for you!