TAROT FOR EVERYONE (THESE CLASSES INCLUDE PENDULUM SKILLS, PENDULUM MAKING AND BOARD MAKING)
"I have been providing confidential phone and in-person consultations for many years, unravelling difficult situations, bringing about meaningful change and abundance in all things.  My heartfelt mindful approach combines Christian Ethics, Buddhist and Western philosophies (the tarot and pendulum assisting as therapy).  I offer practical solutions".
I believe that tarot throughout history has been the link between the esoteric and the exoteric. It takes the "magic" out of the hands of the few, and makes it accessible to everyone who will take the time to listen. And it does take time to learn, even when the tarot has been stripped bare as I have endeavoured to do..
In bringing this system together, I have tried to keep it simple. The cards are easy to read and to dream on. Each picture is merely a suggestion and invites the intuition to take part. This is not a deck for someone who works out of the head – astrology is for the academic.  This deck is about intuition.
The contemplations recommended in this system are easy, and you probably do a number of them already, and perhaps now you can see them in a new light – exploring the link to be made between your mind and their mind, your intuition and their confusion perhaps. With the drawings on the cards, I have just given you the beginning of a thought, and my own guidance on the "flow through". How you interpret that with your client in front of you is up to you. There is deliberately no colour. You add the colour in your head. So without changing anything, you are already on your way…..it is all about TRUST. Trusting yourself. It's so easy. If you have things we have not thought about, please contact us at yogafirst2@bigpond.com and we will put your suggestion on our website and in our next edition of this book.  To purchase a deck go to   www.jahnehopewilliams.net  or   www.myyogabooks.etsy.com
TAROT READING CERTIFICATE CLASSES (via ZOOM) :  I will be holding Tarot Reading Classes starting this FRIDAY EVENING AT 6.30 –  $50 for four classes starting 6th May.
Book for the next class – they are ongoing.
WORKING WITH OUR GIFTS.  Like you (?) I honour my body with exercise, wise food choices (most of the time), water and sleep.  I spend time in meditation and spiritual contemplation every day.  I honour my gifts and seek to expand my spiritual abilities by learning from mentors and from Nadoyan my guide.  I am focussing more on what I do well and learning to do more of it every day – so I am in an even better position to help you.
My gifts are not predictive but are solution based.  The future is fluid,  and equipped with self-knowledge we can make the best choices, and take the desired actions to make our lives more as we desire them to be. I help you to help you discover and honour your own talents so that you can make a contribution to the world which is as unique and important as your own auric blueprint.
CONSULTATIONS AND WORKSHOPS WITH JAHNE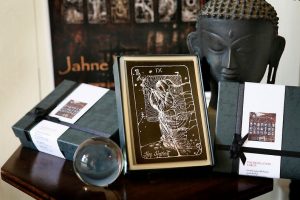 MAKE THE MOST OF YOUR LIFE:  Jahne's consultations and workshops will help you to get back on track.  Discover how to make the most of your own gifts and talents through a personal consultation
If you are looking for lottery numbers, your perfect mate, or sudden financial windfalls, I am not the girl for you! I am not here to make you feel better, or to amuse or entertain you.  I am not a "dial-a-psychic to help you decide if this guy is your one true love?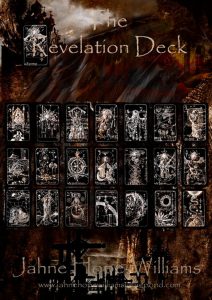 This life is your learning journey.  The decisions and choices must be yours in order to honour your path.**
I have some terrific Special Prices "JUST FOR YOU"

**EMAIL readings available.

I use the tarot, the pendulum and Dream Analysis for each of these. They are NOT computer generated. I reply PERSONALLY to each.
**ZOOM SESSIONS:
You can TAROT with me on zoom or email.  At the end of the session  you can know yourself better too.
1. Email me, 2. book a time, 3. Pay via PayPal (they take cr./dr. cards), 4. I will send you a personal zoom ID and away we go.  or respond to you via the email if you are NOT zoom person.
One Question (half hour ZOOM session) – $65
One hour session –  $85
One and a half hours – $125
Two hour LIFE (and PAST LIFE)  READING – $450
**TAROT ZOOM CLASSES – Fridays from the 6th May. $50 per 4 classes.  
YOU ARE PRECIOUS AND YOUR LIFE COUNTS! I am here to help you to re-connect to the message of who you are, to identify your talents, and the reasons you have come into this world this time.  By having a deeper soul connection, self-connection, by loving, trusting and honouring yourself and your unique identity your life can expand in areas and ways you may never have dreamed.    It can become abundant beyond measure.  These are the gifts of self-love and true expression.
I look forward to seeing you. ON ZOOM or via the Email..
NAMASTE.  JAHNE