DEAR YOGIS,
The time to be "NORMAL" has gone.  This is a time to be extraordinary
We will learn what yogis studied 5,000 years ago, the Taoists, the Tibetans, the Christians.. and modern science.  We will learn about how our bodies have changed over millennia, and how that changed how we eat,  move,  breathe and live.  You will learn what you could be doing right now to change, to become more healthy, sharper, happier.  These will be  classes of possibilities.  Put aside what you think is right, and learn what is TRUE.  As I say often.  TRUTH IS UNCOMFORTABLE.  "If you seek comfort you will not find truth – if you see truth you will find comfort".
DO SOMETHING THAT MATTERS.  CHANGE. 
TEACHER TRAINING:  THE GITA

on ZOOM
This book can be your good friend.   A one hour class every Monday at 6.30pm on ZOOM:  $50 per month.  (No repeats – no recording.  Use it or lose it).
You just need to light a candle to chase darkness out of the room and drive the bitterness and loneliness out of your soul.  The Gita helps us understand REALITY.
The Gita helps you to take off your Superman Suit.  You have to strong to be human, you have to know HOW to fight life's battles.  You need to know who you are, where you are, and where you are going.
The whole of the Gita, all two volumes, deals with what you need when you are on THE BATTLEFIELD, which is for us  THE BATTLEFIELD OF LIFE.  Nothing is left undone in this consideration.  You will be taken to places you can't imagine…  Krishna shows us the worlds being born, the universe being created.
To book Go to the home page and click  "PAY VIA PAYPAL"
HERBAL COURSE ON ZOOM
From the 15th January Tuesdays at 7.30 –  $50 per month.
PLUS THE BACH THERAPIES COURSE on Etsy (www.myyogabooks.etsy.com)
This course will give you more skills for your practice, your studio and to help your family.
This course will teach you how to Identify the herbs – How to make Essences in the same way as Dr.Bach – How to choose the herbs using the pendulum – How to cook and use the herbs.  We will use the herbs in my garden, and within gentle walking distance from the studio and down to the creek.
THE TAROT Friday Nights at 6.45 $50 per month
Friday evening at 6.45 we will explore the tarot. This is ongoing from the Covid classes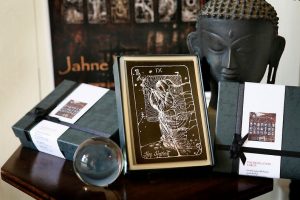 .
It would be helpful if you had a deck of THE REVELATION TAROT.
A NEW COMPASSIONATE COMPANIONS PROJECT GROUP
We will start this class via Zoom when we have a class of students ready to start.
To learn more about this course go to www.ccpproject.com