THE AUSTRALASIAN YOGA INSTITUTE (YOGA FIRST),  is a distance education teacher training institute, established in 1976 with outreach into the community on a national and international Level.  Our courses are  accredited by YOGA AUSTRALIA, IICT, and the International Accreditation and Recognition Council.  Insured by AON Australia and worldwide.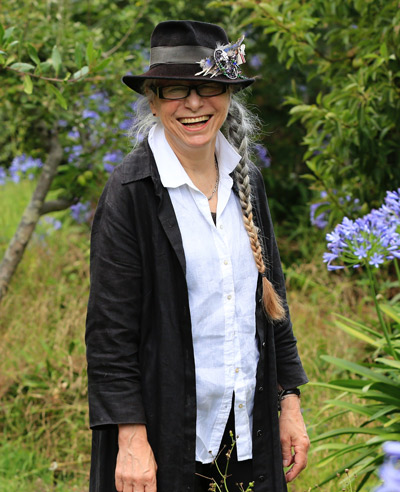 Rev. Jahne Hope -Williams the Founder and Director of Studies has taught yoga for in excess of 50 years. She has been a student of yoga for more than half a century, and continues to be one
On graduation you  be able to proudly use the letters RYTA350 (or RYTA500 as the case may be) after your name.
ABOUT JAHNE:
C.V. as at 27/11/19
YOGA EDUCATION/REGISTRATIONS/MEMBERSHIPS
General Nursing Training 1970
Cert IV in Training and Assessment
YOGA: www.yogabeautiful.com.au
Gita School of Yoga Intern/Teacher. Late 1960's to 1980's (with the Late Margaret.Segesman personally – before the teacher training school began).
Sivananda Yoga Teachers Certificate 1982/3
Classes overseas with Bikram Choudary, Baron Baptiste.
Training Classes on Power Yoga with Brenda Birch. Etc. from the early 1970's
Plus travels in India to learn yoga and massage techniques.
MASSAGE:
Bowen Therapy Diploma.
Oriental Massage Certificate/ Relaxation and Remedial including Hot Stones.
Anatomy/Physiology and Massage Diploma awarded by The International Examination
Board. London.
"PPT". PSYCHO/PHYSICAL THERAPY: (www.pptmassage.moonfruit.com)
I devised and train others (and provide certification and insurance) in this massage
technique which is a synthesis of Bowen, Tibetan Pulsing, and Trager Therapy and
based on the Meridian Theory.
I am an Approved Training provider with IICT in this technique and also have insurance
–my students can also get insurance once qualified through me.
HYPNOSIS
British Hypnosis Research Diploma
Osho Meditation/Hypnosis Diploma
Certificate of Clinical Hypnosis (AHA – USA) Registered Clinical Hypnotherapist (AHA -USA)
Quantum Healing Hypnosis level 1 and 2. University of Florida. Studies with the Late
Dolores Cannon
COUNSELING
Certificate of Sports Coaching – Optimum Health Group.
Counseling and Advanced Counseling Diplomas with Health and Harmony Colleges.
Theology – Ormond College, Melbourne University
Reverend – ULC Seminary, (USA). Ordained 2002
Honorary. Doc . ULC Seminary, (USA) awarded August, 2016.  Area of study – Spiritual Development.
YOGIC PHILOSOPHY
Oxford University (UK) School of Hindu Studies – study of Bhagavadgita, and
ongoing studies in yogic philosophy. 2014/5 (Achieved a "First")
Visiting teacher : San Francisco, Dallas, New York, Death Valley, Bermuda,
Opening Speaker at the 2007 International Renal Nurses Convention. Perth.W.A.
(Pranayama – yoga breathing/gentle yoga – with the 500 participants)
MAJOR ARTICLES
Australian Yoga Life magazine. Subjects: Hypermobility, Rehabilitation and Recovery.
Books, Videos, CD and etc via www.myyogabooks.etsy.com
.
Please contact us or register your interest below.