TRAIN/Register
The Australasian Yoga Institute is Australia's premier Home Study Yoga Teacher Training Academy. The Institute was formed in 1976, and still offers  a graduated program of learning, and now ZOOM CLASSES..
When you graduate from our premier course (RYTA200/YA350), you can move on to the 500 hour course, eventually reaching the MASTER OF YOGA certification. When you graduate (at any RYTA level)  you will be able to  teach anywhere in the world, and our graduates do.  They can be employed on luxury yachts, and in spas around the world in places like Monaco, in Europe and nationally of course.
There is no need to register anywhere else when you register with us. Our registration is recognised by insurance companies. If you have studied with us, then we are your lineage reaching right back through the Gita Tradition. We have a lineage and traditions.
Even if you didn't train with us, you may be able to Register.  We are the best. Apply today by email me personally at yogafirst@netcon.net.au
The Australasian Yoga institute is home to THE GITAJAIA YOGA FOUNDATION.
You contribute through your Community Service Hours.  Thought this as a school we have assisted people who would never have had the opportunity to learn yoga.  We also offer scholarships.  Read the newsletters to stay up to date.
DONATING = LOVING: Every week to prepare for ZOOM classes, newsletter, blog and courses the cat and I  read a number of books, plus many on-line pieces read per day, about 5 hours writing PER DAY, update the site, do the marketing and email answering, and I publish 7 times per week and more.
PLEASE go to PATREON.  Log on to (patreon.com/TAROTART) to show your support.
AND SHOP FOR YOUR NEW YEAR PRESENTS ON THE YOGABEAUTIFUL SHOP OR  WWW.MYYOGABOOKS.ETSY.COM – BOOKS, TAROT DECKS, PENDULUM AND BOARDS AND THE NEW SECRET BOOKS.
ZOOM COUNSELLING/LECTURES AND WORKSHOPS
THE BREATH

(NEW WEB SITE:  WWW.THE BREATH.ONLINE)
You think you know all about the breath.  Maybe you THINK you know.  Do you have emphysema, psoriasis, are you anxious, depressed.  Do you have high blood pressure? Are you unfit, unwell?  If you answered "yes" to any of these perhaps you could change it just by breathing correctly.  I think you could.
ZOOM CLASSES 
Monday: 6.30 FREE TEACHER TRAINING:   – will be suspended unless the group wants to continue.
Tuesday: 7.30pm to 9pm.  RUMI Yoga lectures. $35 for the series of three.   Our current study is RUMI (and Shams).
Fridays: 6.45pm:  FREE DOWSING/PENDULUM CLASSES. Suspended
Saturdays: 2pm to 4pm $25 per session in the studio – Dates to be decided – TAROT MAKING/ Botanical art – new class/plus our art class regulars….  You can even learn knitting or crochet.    Work on your progress in the medium you have chosen. A wonderful class..  You don't have to want to be commercial, but even if you are doing them as gifts for friends and family you will need to know the pitfalls and efficiencies.
Sundays: THE BHAGAVADGITA STUDY –  10am $50 per month.  (No repeats, no freebies, no recorded lectures).  THE BHAVADGITA STUDY.     You don't have to be a teacher to join us, but you will need a little understanding of yoga, zen or the bible.
At the moment the topic is related to UNDERSTANDING THE BHAGAVADGITA.  The next topic in this series is about getting closer to the idea of "GOD" which puts a lot of people right off right away.  Who is Krishna, is He God, if He is God what does this mean to us…? What does the Bible say?  Have you Read the philosophy of the MATRIX? Very interesting and brings in all of these threads (as does the  film BAGGER VANCE with Will Smith).   We will be starting our new study in January.  It took us almost a year to go through once… THIS TIME (which is the next time) will be even better.
We would love to see you at any or all sessions.
Please come along, and please bring an open mind – it really is the only requirement.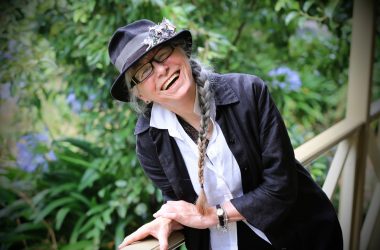 ON-Line ZOOM/STUDIO YOGA CLASSES
We have been teaching yoga teachers by DISTANCE EDUCATION in Australia and around the globe since 1976.  Teaching yoga via zoom is part of this training.  If you are training with us, then these are part of your contact hour requirement.
STUDIO YOGA:
PRICE: to finish any confusion…Use the balance of your Studio YOGA  class pass .. then EVERYONE at the same level.  $88 for 4 classes (which is what I was charging in 2006!). If you book and pay for your space at studio yoga, even if you miss, sorry,  we still have a no refund policy. USE IT OR LOSE IT.  It is too hard to keep classes running for three people if they are not committed to class.  We do offer alternative classes in place of a refund.
ALL YOGA STUDIO CLASSES NOW IN THE STUDIO – NO ZOOM YOGA CLASSES
*MONDAYS:  1pm HATHA YOGA   
*WEDNESDAYS:   5.30 RESTORATIVE YOGA.
PROPS:  Bring a strap and weights or cans of dog food to your zoom Yoga with weights and straps (until end of Covid Restrictions).  Cushions, and blocks to Restorative and a blanket to either/both.  You don't have to use weights straps or professional props in any of these classes.  we make it up as we go along…we adapt to YOU.
TEACHER TRAINING STUDIO CLASSES:  1ST SUNDAY OF EACH MONTH 2PM TO 4PM starting April 4th. $20 per session as usual.
If you are interested in any of these.  Please email me at yogafirst@netcon.net.au,  I will log you into the class, and give you the zoom link.
You can pay using the "DONATE" or "PAY VIA PAYPAL" button below, and pay the required amount using debit/credit or PayPal account.  PayPal will send me a receipt.  It is easy.
Or you can Direct Debit and scan and send the receipt to me to be accepted into the class of your choice.
Featured Video