Register
REGISTER with The Australasian Yoga Institute: We are a self-regulating Yoga Register (established in 1976), based on yogic principles. What we have is not simply a list of professionally trained Yoga teachers. It also stands as a fortress against the dilution of yoga by way of the standardization, regulation and the "fitness approach", that threatens the rich diversity of yoga. We allow you to honour your own philosophical and practical approach to yoga, while ensuring that these practicalities are based on core yogic principles upon which Yoga, no matter which kind, IS AND MUST BE BASED
Yoga Teacher Training Online
The Australasian Yoga Institute is Australia's premier Home Study Yoga Teacher Training Academy. The Institute was formed in 1976, and still offers  a graduated program of learning.  You can begin with very basic courses with simple course material.  If you want to learn more and go on to teach professionally, you can gradually build on what you have learnt.  We offer short courses through our entries on ETSY.  The professional courses are also offered on line as written correspondence courses and can be applied for entry via the yoga beautiful site you are on at present.
When you graduate from our premier course (RYTA200/YA350) you can teach anywhere in the world, and our graduates do.  They can be employed on luxury yachts, and in spas around the world in places like Monaco, in Europe and nationally of course.  Apply today.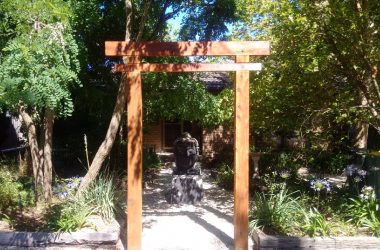 Yoga Classes
Learn yoga from a Master. Jahne Hope-Williams the Director and the Founder of The Australasian Yoga Institute, personally teachers Hatha Yoga, Restorative Yoga, Restorative Yoga Therapy (beginners welcome) and Meditation – a "Course in Happiness".
She also Teaches a Philosophy Class on Saturday mornings at her Studio.
Latest Update