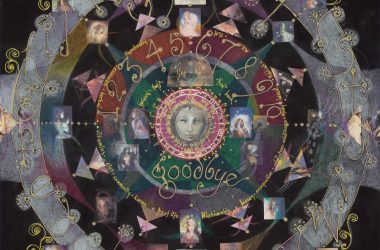 THE YOGA OF HERBS - THEOSOPHICAL SOCIETY
City students – after a long absence in the CBD,  I have been asked to give a talk at THE THEOSOPHICAL SOCIETY on Saturday in August.  This has been cancelled a few times due to VicRail schedules,  and Covid coming at the same time.
The subject (when we can do the talk) will be THE YOGA OF HERBS.
"The essence of all being is earth, the essence of the Earth is Water.  The Essence of Water is plants. The essence of plants is the human being."  ("Esam bhutanam prthivi rasha, prthivya apo raso-pam osadhayo rasa, osadhinam puruso rasah" Chandyoga Upanishad 1.4.2),       They are always free talks, however, you can make a donation to the Society if you feel that would be appropriate.
YOGA TEACHER TRAINING BY DISTANCE LEARNING –
The Australasian Yoga Institute is Australia's premier Home Study Yoga Teacher Training Academy. The Institute was formed in 1976, and still offers  a graduated program of learning, and now ZOOM CLASSES..
Our new course is cheaper, faster, and considered COVID in the training.  Students who are more anxious, depressed and longing for yoga as never before.  Contact our Director and she will send you the application personally.
Because we have a special relationship with our insurers, you can start teaching with student registration and student insurance after you have completed a month with us, and have completed a zoom interview with the Director regarding your readiness for teaching.
ANNUAL REGISTRATION:  There is no need to register anywhere else when you register with us. Our registration is recognised by insurance companies. If you have studied with us, then we are your lineage reaching right back through the Gita Tradition. We have a lineage and traditions.
Even if you didn't train with us, you may be able to Register.  We are the best. Apply today by email me personally at yogafirst2@bigpond.com
THE NEW HERBAL NETWORK.  Become a Patron on PATREON.
ZOOM COUNSELLING/LECTURES AND WORKSHOPS
ZOOM AND STUDIO CLASSES  (More details on "EVENTS" above)
ZOOM MONDAYS:  6.30 to 7.30 TEACHER TRAINING.  Because we are getting more folk who are new teacher training students it is a FREE CLASS.  Subject – Teacher Training/Teaching subjects
ZOOM TUESDAYS:  7.30pm . THE HERBAL WORKSHOP (TANTRIC HERBALISM)   which fits in beautifully with our BACH FLOWER THERAPIES COURSE now loaded up on Etsy.  www.myyogabooks.etsy.com
At just $57 for the course and $50 per month for the zoom workshop, it is a worthwhile thing to do.
ZOOM FRIDAY: 6.35pm  TAROT CLASS $50 per month
We would love to see you at any or all sessions.
Please come along, and please bring an open mind – it really is the only requirement.
DONATING = LOVING: Every week to prepare for ZOOM classes, newsletter, blog and courses the cat and I  read a number of books, plus many on-line pieces read per day, about 5 hours writing PER DAY, update the site, do the marketing and email answering, and I publish 7 times per week and more
AND SHOP FOR YOUR NEW YEAR PRESENTS ON THE YOGABEAUTIFUL SHOP OR  WWW.MYYOGABOOKS.ETSY.COM – BOOKS, TAROT DECKS, PENDULUM AND BOARDS AND THE NEW SECRET BOOKS.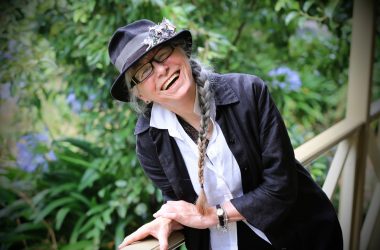 STUDIO YOGA CLASSES
We have been teaching yoga teachers by DISTANCE EDUCATION in Australia and around the globe since 1976.  Teaching yoga via zoom is part of this training.  If you are training with us, then these are part of your contact hour requirement.
STUDIO YOGA:
PRICE:  $88 for 4 classes (which is what I was charging in 2006!). If you book and pay for your space at studio yoga, even if you miss, sorry,  we still have a no refund policy. USE IT OR LOSE IT.  It is too hard to keep classes running for three people if they are not committed to class.  We do offer alternative classes in place of a refund.
For new Students $75 for one months classes whilst we are getting these new classes organised after the covid disruptions..  This offer is only for one month from your first class.
WE ARE BACK IN THE STUDIO – bookings essential.
MONDAYS:  1pm HATHA YOGA (full) 2.15 pm hatha taking bookings now for the 9th May
WED: 1pm RESTORATIVE YOGA.(July vacancies) New class 2.15pm
FRIDAY:1pm HATHA YOGA. New class 2.15pm
SATURDAY: 1PM HATHA YOGA.  New Class 2.15
I will add more classes as the classes here fill up.  If these dates suit you, please let me know.  We are ramping up our classes after the Covid disruptions.  There will gradually be more classes.  Please email me and give your preference or book for those above.  yogafirst2@bigpond.com
PAYMENT AND COMMITMENT – Because these small classes are almost personal training, once a class and your place in the class is set I can't invite anyone else in. Therefore, if you want to come to class, and you book, if you don't keep your weekly appointment, you will still be charged for it.  This isn't a dental appointment, I can't just take one person once.  Plus I want committed yogis, not just "fly-in-fly-out".  If you are not serious about your yoga, if you just want a casual, occasional class, then maybe I am not the teacher for you.  I have been teaching and doing yoga for most of my adult life – I am serious and love my yoga.  I hope you do too.
(*We can of course accomodate a sudden Covid absence, or the type of job that requires a week on and a week off – a regular schedule that we can work and plan around).
PROPS – We do have props. You can bring your own if you prefer. Cushions, and blocks to Restorative and a blanket to either/both.  You don't have to use weights straps or professional props in any of these classes.  we make it up as we go along…we adapt to YOU.
PRIVATE CLASSES AVAILABLE…..
If you are interested in any of these.  Please email me at yogafirst2@bigpond.com,  I will log you into the class, and give you the zoom link.
You can pay using the "DONATE" or "PAY VIA PAYPAL" button below, and pay the required amount using debit/credit or PayPal account.  PayPal will send me a receipt.  It is easy.
Or you can Direct Debit and scan and send the receipt to me to be accepted into the class of your choice.
Featured Video