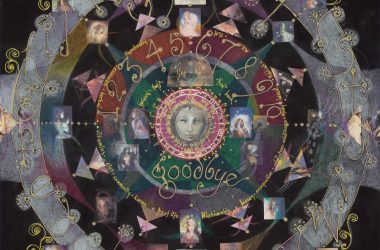 MANDALAS AND CHARTS
I have invited students to start reading the BASAL TEMPERATURE every morning.  You may think this is a useless distraction, but actually it is a very deep learning about your own body.  I did it for a couple of years and was able to predict incoming infections, allergies to what and when… things that are useful.
Then we have MANDALAS both in Studio and on  zoom.  I am not sure how to teach them by zoom, but I will figure out a way in the same way we did to teach art on Zoom.  This may be easier because there is a prescribed shape to start with…
Email me if you are interested.  yogafirst@netcon.net.au
YOGA TEACHER TRAINING BY DISTANCE LEARNING –
The Australasian Yoga Institute is Australia's premier Home Study Yoga Teacher Training Academy. The Institute was formed in 1976, and still offers  a graduated program of learning, and now ZOOM CLASSES..
Our new course is cheaper, faster, and considered COVID in the training.  Students who are more anxious, depressed and longing for yoga as never before.  Contact our Director and she will send you the application personally.
Because we have a special relationship with our insurers, you can start teaching with student registration and student insurance after you have completed a month with us, and have completed a zoom interview with the Director regarding your readiness for teaching.
ANNUAL REGISTRATION:  There is no need to register anywhere else when you register with us. Our registration is recognised by insurance companies. If you have studied with us, then we are your lineage reaching right back through the Gita Tradition. We have a lineage and traditions.
Even if you didn't train with us, you may be able to Register.  We are the best. Apply today by email me personally at yogafirst@netcon.net.au
The Australasian Yoga institute is home to THE GITAJAIA YOGA FOUNDATION.
THE NEW HERBAL NETWORK.  Become a Patron on PATREON.
ZOOM COUNSELLING/LECTURES AND WORKSHOPS
ZOOM AND STUDIO CLASSES  (More details on "EVENTS" above)
MONDAYS:  6.30 to 7.30 TEACHER TRAINING starts 10th January with The Gita here is a cost this time around – $25 per month.  Subject – "The 'Gita". 
TUESDAYS:  7.30pm to 9pm.  CCP LECTURES    If you are an enrolled student of CCP then this class is included in the course. If you are joining and are not doing the course, the cost is $50 per month.  Students who have done the course are welcome to join in as a refresher.
FRIDAY: 6.45pm  TAROT CLASS $50 per month
SATURDAYS:   Starts 15th January.  Bach Essences and herbal identification and uses.  $50 for 5 classes – it would be best if you had downloaded the course prior to the class.
We would love to see you at any or all sessions.
Please come along, and please bring an open mind – it really is the only requirement.
DONATING = LOVING: Every week to prepare for ZOOM classes, newsletter, blog and courses the cat and I  read a number of books, plus many on-line pieces read per day, about 5 hours writing PER DAY, update the site, do the marketing and email answering, and I publish 7 times per week and more
AND SHOP FOR YOUR NEW YEAR PRESENTS ON THE YOGABEAUTIFUL SHOP OR  WWW.MYYOGABOOKS.ETSY.COM – BOOKS, TAROT DECKS, PENDULUM AND BOARDS AND THE NEW SECRET BOOKS.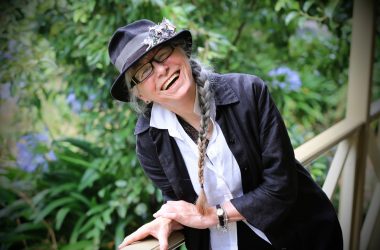 STUDIO YOGA CLASSES
We have been teaching yoga teachers by DISTANCE EDUCATION in Australia and around the globe since 1976.  Teaching yoga via zoom is part of this training.  If you are training with us, then these are part of your contact hour requirement.
STUDIO YOGA:
PRICE:  $88 for 4 classes (which is what I was charging in 2006!). If you book and pay for your space at studio yoga, even if you miss, sorry,  we still have a no refund policy. USE IT OR LOSE IT.  It is too hard to keep classes running for three people if they are not committed to class.  We do offer alternative classes in place of a refund.
WE ARE BACK IN THE STUDIO – bookings essential.
*MONDAYS:  1pm HATHA YOGA   
*WEDNESDAYS:   5.30 RESTORATIVE YOGA.
*FRIDAY 5.30 Gita/Hatha yoga.
PROPS – We do have props here, but prefer at this time if you bring your own, or sheets and towels to protect ours  – strap and weights or cans of dog food for Yoga with weights and straps. Cushions, and blocks to Restorative and a blanket to either/both.  You don't have to use weights straps or professional props in any of these classes.  we make it up as we go along…we adapt to YOU.
PRIVATE CLASSES AVAILABLE…..
If you are interested in any of these.  Please email me at yogafirst@netcon.net.au,  I will log you into the class, and give you the zoom link.
You can pay using the "DONATE" or "PAY VIA PAYPAL" button below, and pay the required amount using debit/credit or PayPal account.  PayPal will send me a receipt.  It is easy.
Or you can Direct Debit and scan and send the receipt to me to be accepted into the class of your choice.
Featured Video