Dear Yogis,
WHAT'S ON THIS WEEK
Monday: 1pm Zoom Yoga
Tuesday: 7.30 Zoom workshop "The Chakras" Pt.2.
Wednesday: 12.30 and 5.30 Zoom Yoga
Friday: 5.30 Zoom yoga
Saturday: 12.30 Zoom yoga, 2pm Workshop – "MAKE YOUR OWN TAROT".  Everyone Welcome –  see "TAROT" on the home page
Sunday: 10am Teacher Training Repeat. "The Bhagavadgita".
COVID

I have been watching up to date information about covid and the responses of various countries around the world.  A country which is doing quite well is Sweden.  Their statistics are reported slightly differently so we can't really look at them alongside ours.  We report on a country in lockdown where everyone is in the same boat.  Sweden has worked out that it is the part of the population over 70 with co-morbidities and in nursing homes that are most at risk of contracting and dying from covid, and they are throwing all their resources behind testing, protecting and treating this group and supporting the staff who work with them in homes, nursing homes, and in hospital.  This means that the most vulnerable are protected, the rest are advised how best to protect themselves with diet,  exercise, sanitising and distancing WITHOUT LOCKDOWN.  The country has kept on working.
Statistics (Scientists and Medicos) around the world confirm that Sweden is focussed on the correct proportion of the population.  Why are we crucifying the entire population when one section of the community is over represented?  We could follow Swedens lead and throw all our dollars into care for the aged and vulnerable, and get the country back to work.  We could refocus the message to everyone else to reflect the diet, supplementation and exercise that we need to build our immune systems, and the commonsense measures we need to take regarding sanitising etc.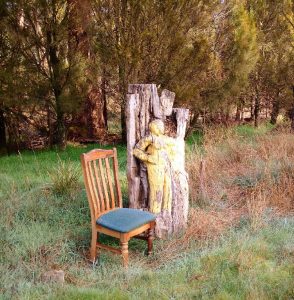 WHAT ABOUT ME?  You may be thinking that according to YOGIC PHILOSOPHY/TCM for instance you haven't taken care of your body, heart and mind this far in your life, why would it work now?  Perhaps you believe you don't have a strong constitution and you are in the "vulnerable" group with regards to covid. Maybe your past choices were not the best.  Don't worry it is not too late to change.
Even though the focus of Yoga and Chinese medicine is on prevention, there is still much you can do to improve your emotional, physical and spiritual lives which even at this late stage will put you in a good place.  Appropriate measures and lifestyle changes need not be major, but they can ease us gently through this trying time.  Think of it as a transition.
As you are aware, Yoga, Tai-Chi and ChiGong are particularly helpful in conserving Essence and building energy while providing aerobic enhancement (without exhausting the system) through breathing and weight bearing exercise.  The benefits are the same as high impact exercises but without the stress and strain on the body.  These practises balance us physically, mentally, spiritually which is beneficial as we transition  through this difficult time.
Don't forget your practise, don't put it on the back burner until later… start again today.  Start again with baby steps.  Through re-starting your practice, making it regular your Chi will actually increase.  You do not need to be fit, young, rich (or in the perfect place) to practise yoga.  Think of it as a journey of self-discovery. You are re-creating yourself.
This is not the path for the faint hearted.  It takes courage, trust and perseverance to search for your inner truth, and may mean letting go of some long-held beliefs, but these energetic shifts have tremendous power to effect our physical wellbeing.  In being emotionally honest our Chi is allowed to flow smoothly, energetic blockages become unblocked and blood can circulate freely.  The imbalances which give rise to many of our physical complaints will be addressed, influenced and eventually will cease altogether.  You will be giving birth to a new you.  This is the perfect time to choose this path, to get into a new regime and become stronger in every way.
JOIN ME ON THE PATH
NAMASTE.  Jahne