Good morning Yogis,
What a fabulous week.  The world is going bananas – but I feel quite at home in this chaos.  I have been showing you how to deal with it, and for myself, I am standing in the energy vortex, so the world can throw what it wants at me, I am happy.   Are you?
ZOOM.  SUNDAY AT 10AM is the next zoom class.  GITA GROUP.
THE TEACHER TRAINING and RUMI GROUP on zoom were fabulous as usual.  It is interesting that more students don't come to the free training, and then wonder how they are going to get their Contact hours.  One hour with me = 1 contact hour and at the same time one hour of philosophy.  It helps.
MEANINGFUL MOVIES.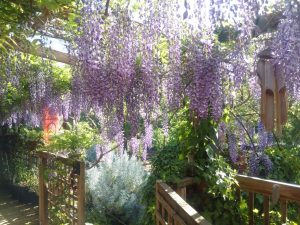 "NAVILLERA" Contd from Monday's newsletter.   If you are dealing with anyone who has alzheimers, you will enjoy this movie.
We do not learn until quite a way in,  that Mr.Sim who is 70 years old and learning ballet, is doing it with great dedication and furiously taking notes about his days because he knows he has alzheimers.
It is not until episode 11 that his family learns this.   At the point his young teacher accepts that his student is mentally not coping and why,  and what the diagnosis means long term,  they have become like father and son.  Because it was memorable, and moving, I have written down in my own diary what he says to Mr.Sim –
"Even if you don't recognise me, I will recognise you, I will remember you, I will not let go of your hand, and as long as you are with me and recognise me, I will teach you ballet".
This is quite biblical and reminds me of the Story of Ruth in the Bible.  "Wither thou goest I will go…."
One ritual that I had not understood is the BATH HOUSE.  Mr Sim early on suggests that his young teacher (who has by this time taken the role of minder) take him to the bath house because he can't reach his own back for scrubbing (I know the feeling).  Apparently a very male bonding ritual in Korea.  The teacher is reluctant because he has never bonded with his own father, but you can see as the scene progresses the impact of this intimate time.  It is about bathing, TALKING, SHARING,  and scrubbing backs – non-sexual in the American sense.  Later when teacher does meet his father he asks if they have been to The Bath House and suggests that they visit.
This is a pivotal moment in their relationship, which signals a healing, and I wondered what we in the West have for men/boys that is equivalent to this.   An opportunity lost perhaps?  
Perhaps The YOGA OF THE BATH-HOUSE could be re-introduced in your family?
I look forward to hearing what you got out of this movie.  
I WILL SEE YOU ON THE MAT.
NAMASTE – JAHNE