Dear Yogis,
It is lock-down, and during lockdown I try to send a newsletter every morning except Thursday.  This week is one of those weeks.  Please note – We will be zooming our STUDIO yoga classes until lock down ends.  Please let me know if you need an ID.
ZOOM as usual:  Monday 6.30pm: Mary Magdalen, Tuesday 7.30pm: Mary Magdalen, Friday 6.45pm: Tarot card a day, Sunday 10am: The Tibetan Book of Living and Dying
ZOOM YOGA CLASSES during lockdown: Wednesday 1pm, Wednesday 5.30pm and Friday 5.30pm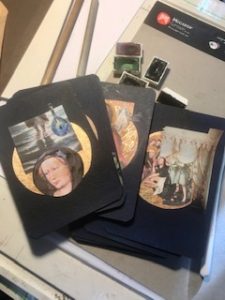 ANGELS AMONG US,
In these difficult times it is good to remember that there are Angels among us.  I have to begin by saying that I have had (and still have) personal experience as have many of you,  as attested to by the many "angel stories" that appear in literature and the popular press.  It is not my intention to convince you of any particular belief system regarding angels, but as usual, to be a guide.  This morning my Guide alerted me to the fact that I had not paid attention to the fact that he in fact is an Angel with me.   When I was a child I held conversations with angels on a regular basis (as I do now), and found the experience neither odd nor disturbing.
My experience at that time of my life was discouraged, which resulted in me becoming secretive.  I know that many of you do have angel contact.. which you keep private.  Now is the time "wake up",  to share.  For whatever reason Angels have decided to be more available.  My feeling is that they are doing so in response to heartfelt prayers at this difficult time.  Prayers from from people in every country, in all walks of life and from all faiths.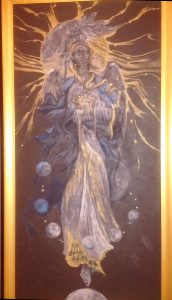 I can only say from my own experience that angels are teachers, healers and rescuers, and perform many beneficial functions on behalf of humans.  They can appear as people, as events, as signs (feathers, moths, butterflies) they can contact us while we are sleeping and dreaming or they can appear whilst we are wide awake and functioning in our everyday world.  To encounter an angelic presence can awaken us to our own sacred dimension and that of the world around us.  What is important is that they speak to us on many levels.  Whether they are abstract powers or energies, they operate in ways that we can never understand.
The Sufi tradition tells us that there is hidden meaning in all things, and that everything has an inner and an outer meaning.  Every external form is complemented by an inner reality.  You may be surprised at the positive change that can come about as you open to the sacredness of every day.  You will discover that the living spirit is everywhere.  Don't wait for things to improve in order to be happy.  Choose to be happy NOW.
As I have reminded you many times:  "NO THING can happen except that it is the will of God ("The Good")" – the Qur'an
MEET ME WITH THE ANGELS.
NAMASTE. JAHNE