Dear Yogis,
I guess you know that whatever you want is perfect for you.  Whether you want a new studio, a farm, a retreat venue… whatever it is,  your goals don't have to be big and they don't need to make sense to anyone except you.  The universe want you to have them.  If you don't use them you will have them next time around so nothing is wasted – but why not have them here and now.
Put your long-term goals aside – park them so you can pick them up later…. make a list of short term goals and the specific steps it will take to achieve your long term goals.. Mine look like this..
Explore our Yoga Institute and teach into the existing students, revisit the topics that are needed and wanted..
Have a large cohort of readers and artists interested in the tarot sets we have made and are making.  
Work with universal energy every day and make sure I am clear and ready for these new students and clients, and am ready to help my students move forward towards achieving their goals.
Stay strong, stay happy.
When you have written out all YOUR goals in your journal, spend a minute or so bringing energy to each one.  Don't forget to envelop your body in the beautiful energy cloud  we worked on the other morning.
Keep your list of goals within reach.  Be proud of yourself for making the effort you have to accomplish these goals.
KNOW THAT YOUR PSYCHIC SELF BEGAN WORKING WITH YOU TO ACCOMPLISH THESE GOALS AS SOON AS YOU WROTE THEM IN YOUR JOURNAL.
ZOOM Friday to
Sunday
Friday 11am ZOOM CAFE.  A great time with the girls (no boys YET).  Our "show and tell" project is to make something out of a Coles plastic bag. Crochet a bag, or a make coaster or knit a weed mat. Just something to share.  Doesn't have to look good.    Anything – fun.    5.30pm Restorative yoga – with straps and weights optional
Saturday: 12.30 Restorative Yoga   2pm MAKE YOUR OWN TAROT DECK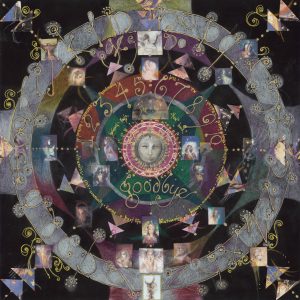 (or make miniature collages!).  The first in a series of three. No art talent needed just a good pair of pointy scissors,  a theme and magazines.  We will make tarot, and then I will help you to market them or sell your art, or use them effectively in your practice.
Sunday: 10am, Teacher Training REPEAT.  This is a repeat of last weeks BHAGAVADGITA lesson.  If you paid for last week this week is free.  If you didn't pay for last week's lesson, then please, pay $20 for this one.  It is not a FREE class if you haven't paid for the first one.
On the left is the pendulum chart. We have usually presented them 40cm x 40cm which can be used as coffee table tops… impressive.  I now have beautiful small ones – A5 size.  They are so beautiful.   Just perfect for in your purse or beside you on your work space.  Printed on the best paper.  A lovely gift to you or a special someone..  $17.50 including postage in Australia.
I LOOK FORWARD TO SEEING YOU ON ZOOM
NAMASTE – JAHNE