Dear Yogis,
I know I wasn't going to send newsletters on Saturdays... but here I am BECAUSE my beautiful TEA LEAF READING cards have been printed, they are on etsy, and they are available for you.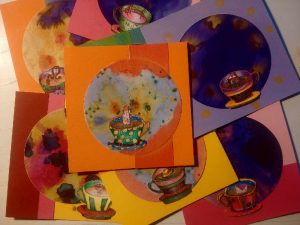 They are beautiful, and come in a box (I was going to send in a pouch, but I like this better).They are perfect to give a gift to yourself, or someone else.  The box makes this a beautiful gift.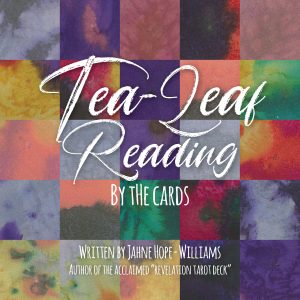 In the box  is the cards, a booklet, a poster and a pendulum just made for you by me (nothing from China in this box).  All made, printed in Australia just for you.
Hop on to Etsy (www.myyogabooks.etsy.com), read about them, Pay pal them, and get the set for yourself. It is my first colourful cards.  E had a call from Europe this morning about some sets I made years ago.  The client is  wanting and updates and repeats.  How lovely is that…?? this is what makes me keep going.  Would you like to make your own set…?
See you on zoom. MAKE YOUR OWN TAROT (LIKE ME) AT 2PM and TEACHER TRAINING STUDY GROUP ON SUNDAY AT 10AM.  
MANATE – JAHNE