Dear Yogis.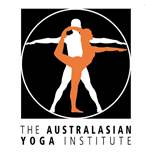 YESTERDAY'S MONTHLY YOGA LUNCHEON.  In spite of my invites to you all, we still have the core attendees which is just fine, but I would like to see more of you.  It gets me out to lunch with yogis once a month, but I am sorry that the rest of you were not able to join us.  It is a weekday – but it is at lunchtime and we all need to eat (as students tell me).  We were given the meeting room which is fabulous,  especially as the hotel is getting full and noisier now that covid is less on people's minds (not mine – it is still top of mine).
The Victoria Hotel in Woodend has really upped its game.  The chef is doing a fabulous job and generally the hotel is filling a lot of gaps with regards to eating and coffees in town.  PLUS it is the ONLY  place to have a relaxed coffee after 2pm on a weekday.  Try it.
I said I was going BACK TO THE FUTURE, and I really am.  I was looking at my archive and wondering what to do with all the paper.  There are twelve big plastic tubs full of "past archive" stage paper files.  Then I re-though of a method I used when the kids were small and we had an open fire and a combustion stove – I used a paper log press, and made logs out of waste paper, cardboard,  and milk cartons etc.  I never thought I would be able to find one now, but guess what, I have!  "Kogan", one of my favourite on-line shops has one for only $54 and delivered free.  So I have ordered one.  I will let you know if it is as efficient as the lovely red one I used to use.  You can make one log, or another machine makes two logs, or a super machine makes four logs at a time – I am just doing one at a time.  It is amazing how much paper you need for just one log.  But I have a method, and a storage place for the logs to dry.
PRESSED BACH FLOWERS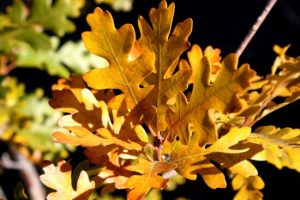 I really like pressing flowers and leaves.  I have pressed in all sizes, even branches when I thought I might decorate the toilet as Angel did in Return to the Chateau.  I have since reconsidered, though I did press the leaves and branches and have them stored..
I AM EXCITED, and bouncing with energy.   I have decided to press the Bach Flowers on my smallest press which is totally achievable.  This should be interesting.  I won't be able to do all the flowers – it is winter, but I will be able to press leaves, and maybe add painted or drawn flowers.  I will let you know how I go.  I will present these mounted ready to frame (postage issues again), and at this size I will be able to frame them myself in miniature which will be interesting.  The whole process will keep me engaged, and i do need an evening project.  I don't like sitting in front of the TV doing nothing, and i have gotten over the "knitting bug" after years of wool and needles.
Last evening I was getting my various presses from the top of the bookshelves ready for this project,  and missed the bottom step on the ladder as i was climbing down with the presses in my arms. I am sure you have done this.  I grabbed the bookshelf to save myself, and twisted my wrist – Ouch!!! It even made a little snapping sound.  Thank goodness for my special TYOH oil which is full, full, full of terpenes and other good things.  I don't think I will be doing crow or hand balances this week, but it is much better.  No swelling, no bruising (thanks to comfrey) and sleeping was not an issue.  I remember doing the same (stupid) thing when I was much younger, and without oils or herbs it did drag on.
CURRENT SCHEDULE: (Studio Yoga – Mondays and Wednesdays at 1pm are Full – COME TODAY AT 1PM – email to book)
ZOOM: Mon. 6.30 Gita, Tues. Herb workshop 7.30, Friday 6.45 Tarot on holidays until 29th April.
STUDIO:Mon. 1pm (full), Wed. 1pm Restorative (full), Friday 1pm Hatha,  SATURDAY 1PM RESTORATIVE YOGA (can be seated  exercises).
MONTHLY LUNCHEON:  Last Thursday in May (26th) at 12noon at "The Vic" in Woodend (If you are running a bit late, relax, it's OK – drop in for dessert).
CITY, (Melbourne CBD):  I will be giving a talk at the theosophical Society in Flinders Lane at 1.30 on the 28th May. "THE YOGA OF HERBS"
CONSULTATIONS: Tarot/Bach/Bowen or a combo – by appointment only.  $85 including remedy (including postage if zooming)  Past-Life (QHHT taught by Dolores Cannon) $250 via email or in the studio.  The reading includes Time, date, place of the prior life. To discuss,  email  yogafirst@netcon.net.au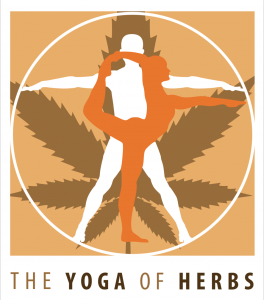 (TANTRIC) HERBS – HERB BAGS.  $53.50 for 7.  Each bag will last at least 2 days steeping.  This includes a Bach Flower Essence given to complement the tea.  This is not a usual tea, it is a Herbal remedy taken as tea in a tea bag – I cannot emphasise enough how essential I believe these are for your well being.  I take them myself EVERY DAY, and feel fabulous.  I think over time we will all get some form of covid, but I believe my herbs will help me through.  If I send them to you add $6 for postage.  SMOKING HERBS:  $30 including postage.
Please make a zoom consult ($85 for the zoom including your tea).  I would prefer to see you so we can be sure the teas will suit you and help you on your road to wellness.
You can email if you don't like zoom… and  YOU CAN ALWAYS PURCHASE FOR HERBS TO ADD TO YOUR COLLECTION – DRIED, FRESH OR TO GROW…. A studio consult may include PPT MASSAGE or BOWEN, the herbs, tarot counselling… whatever is needed.  Email me for your next step yogafirst@netcon.net.au.
SEE YOU ON THE MAT (OR ON ZOOM)
NAMASTE – JAHNE