Dear yogis,
Tomorrow (Thursday the 28th April) at 12noon we have our Yoga Luncheon – in the Meeting Room of The Victoria Hotel in Woodend.  I hope that you can jon us.  If the last few luncheons are anything to go by there will be plenty of room to expand into another table – especially as we have been given a room to ourselves.
THE ABUNDANCE PATHWAY
Whilst we were seeking past lives, we identified with THE FOOL.  This is the first card in the deck, and represents the "voyager" (you) on life's path.  In this our Past-Life meditation on the Fool we imagined that we could follow the overself, and look backwards in our past, forward into our future, or make any little detours on the way.
In the ABUNDANCE PATHWAY, we once again become the Fool but this time we are seeking RESULTS.  We have seen the past, we have acknowledged the future, and now we are going to use this as a tapestry upon which we will greet the sound and light show of abundance. We are going to use the card of MAGICIAN as our guide (The Creator) and accept our  success working through the things we need to do (this is a time of work not just play).  On this path we will Grow in Confidence.
As I said to a student yesterday (and many times before) "People don't get what they want if life, because they don't know what it is they do want".  They keep swapping and changing.  If we believe it we will see it.  Have faith in your belief  – you can create your Success.
To have me prepare a life reading for you – with time date and place of your last life, then email me to check you have got the details all organised, then you can pay the usual way – go to the home page of
www.yogabeautiful.com.au
and down the bottom of the page you will see PAY VIA PAY PAL and pay by clicking on that button.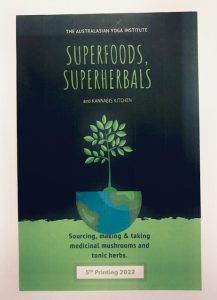 HAVE YOU HEARD OF CANNA-BUTTER?
We have to state from the get-go, that anything CBD or Cannabis is totally illegal in this country, except if you get your supply from a licensed GP.  I saw the documentary the other nite, and it seemed to me that the doctors interviewed in the main had no faith in CBD,  in spite of the overwhelming evidence – which they disputed.  It does not bode well for our leaders to overturn this law any time soon.  In only this we need a 'Trump".
If you want to know about LEGAL hemp, and illegal Cannabis, then I have added sections to the Superfoods book (Kannabis Kitchen).  You will find it on Etsy.  There is a run down on everything hemp – recipes, oils, creams, and then there is the right way to make Cana-Butter.  All the pros and Cons.  It is such a useful book.  Easy to download it from www.myyogabooks.etsy.com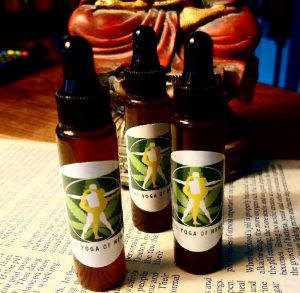 BACH REMEDIES FOR YOUR FURRY FRIENDS…
It is a delight to know that these essences are offering emotional comfort to many animals who may have been suffering for many years, as a result for example, of being taken from their mother too young, or of being re-homed after spending time in an animal shelter, or being in a place where there was no possibility of socialising normally. There is a Bach Flower Essence that we have specifically developed for each of these and other emotional states, which give rise to many of the behavioural patterns that can pose difficulties for the animal and owner alike down the track.  A remedy for the animal and the owner who is often stressed..
Every year, thousands of animals are needlessly destroyed, not because they are "unsavable", but to give their owners peace from dealing with an animal's incontinence, destructiveness, noisiness, or other problem.  In this way, behaviour problems become a "terminal disease" and tragically it seems this the greatest cause of the euthanasia of young animals.  With vet bills escalating, the cost is often a determining factor in discarding or putting an animal down.
Correcting a behaviour problem is extremely cost effective on every front – physically, mentally, emotionally and fiscally.  It does not require expensive behaviour therapy or modification on behalf of the owner – it can be brought about in many cases quite simply and inexpensively through the use of our flower remedies – We call these The STELLARIA  "Famous Five".  They are easy to administer to your animals yourself.  They are simple, effective and you can cause no harm.
The 'Famous Five" a set of five "Stellaria" Remedies for the most common problems * FEAR *  SOCIALISATION * SEPARATION ANXIETY * GRIEF * TRANSITION are available at www.myyogabooks.etsy.com . The cost? $85 plus $10 postage.   (You can of course purchase the remedies singly but postage makes this difficult).  I am sorry that postage is such a high ticket item – buying the set spreads the cost somewhat.
CURRENT SCHEDULE: (Studio Yoga – Mondays and Wednesdays at 1pm are Full)
WEKLY STUDIO/ZOOM SCHEDULE  (PLEASE BOOK AHEAD – NO DROP-INS, sorry)
ZOOM: Mon. 6.30 Gita, Tues. Herb workshop 7.30, Friday 6.45 Tarot on holidays until 29th April.
STUDIO:Mon. 1pm (full), Wed. 1pm Restorative (full), Friday 1pm Hatha,  SATURDAY 1PM RESTORATIVE YOGA (can be seated  exercises).
MONTHLY LUNCHEON:  Thursday 28TH APRIL at 12noon at "The Vic" in Woodend (If you are running a bit late, relax, it's OK – drop in for dessert).
CONSULTATIONS: Tarot/Bach/Bowen or a combo – by appointment only.  $85 including remedy (including postage if zooming)  Past-Life (QHHT taught by Dolores Cannon) $250 via email or in the studio.  The reading includes Time, date, place of the prior life. To discuss,  email  yogafirst@netcon.net.au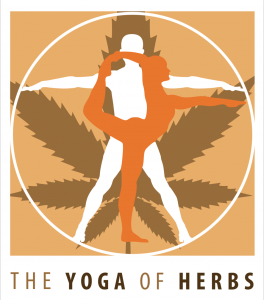 (TANTRIC) HERBS – HERB BAGS.  $53.50 for 7.  Each bag will last at least 2 days steeping.  This includes a Bach Flower Essence given to complement the tea.  This is not a usual tea, it is a Herbal remedy taken as tea in a tea bag – I cannot emphasise enough how essential I believe these are for your well being.  I take them myself EVERY DAY, and feel fabulous.  I think over time we will all get some form of covid, but I believe my herbs will help me through.  If I send them to you add $6 for postage.
Please make a zoom consult ($85 for the zoom including your tea).  I would prefer to see you so we can be sure the teas will suit you and help you on your road to wellness. You can email if you don't like zoom… and  YOU CAN ALWAYS DROP IN FOR HERBS TO ADD TO YOUR COLLECTION – DRIED, FRESH OR TO GROW…. A studio consult may include PPT MASSAGE or BOWEN, the herbs, tarot counselling… whatever is needed.  Email me for your next step yogafirst@netcon.net.au.
I HOPE TO SEE YOU ON THE MAT, OR IN THE STUDIO, EMAIL ME!
NAMASTE – JAHNE