Hi there yogis,
Throughout this vaccination furore, I have been asked this question from time to time – sometimes hysterically… DOES THE VACCINE CHANGE OUR DNA? Does the flu vaccine, polio vaccine any medicine effect the DNA…energetically at least,  of course.  Does developing covid change the DNA – on every level, certainly.  Long-covid effects every part of our organism.  Long term intubation changes the body therefore has changed the energetic DNA, and Death certainly effects the DNA.  
I spoke to you a while ago about a student like that… FEARFUL!  She was hysterical, and hysterical that I have had it and changed my DNA.  Obviously it changes you Karmically, did she mention that?  Fear Changes you on every level.. hard to know which is worse, the vaccine or a large dose of unadulterated FEAR. 
Everything we do, every thought we have,  every little thing changes our DNA at the energetic level….  The virus must change our DNA, because energy changes the coding of the 97% that is magnetic.  The bit that the scientists call "junk" (a scientific term).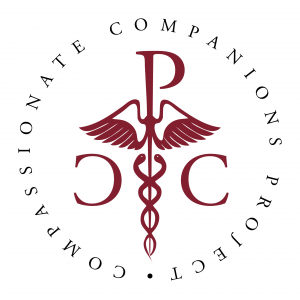 It is the HOW we change which is important.  If we have the vaccine and we hate it, and we know it isn't going to work, and we are full of fear, then all  those negative things can change the DNA and the karma, and every organ of our body and the effect of the vax in a negative way.
If however, we have the jab, and we know it is protecting us, and we know that it is for the best, and best for our community (we are serving our community), have no fear, then the vax and the karma will still change the energetic coding, however in a positive way. 
IT IS ALWAYS THE INTENT that changes everything.  Read Edgar Cayce. "The Sleeping prophet", then hit Quantum etc…   This is your opportunity to get up close and personal to your body, mind and spirit. You are yogis (thought I would remind you of that) and here to serve, and the opportunity to serve comes in a multitude of ways.  Getting vaccinated to my mind is an important way at the moment.
There is a good movie to watch (and listen to) "THE LIFE OF DAVID GALE" on netflix, starring Kate Winslett and Kevin Spacey.  About life and death on death row – and we are all at some level on a "death row", it is about HOW you are there that counts.
ZOOM/STUDIO THIS WEEK
ZOOM YOGA today at 1pm.  If you would like to join this restorative class, please ask for an ID if I haven't sent one to you.
ZOOM STUDY: Monday Teacher Training 6.30, Tuesday CCP 7.30, Friday 6.45 Tarot, Sunday 10am CCP.
POSSIBLE STUDIO SESSIONS: "personal sessions" available.  Wednesday 5.30 Restorative.  Book for other 0ne-on-one sessions.  All covid requirements apply.
REMEMBER – "NOTHING CAN HAPPEN THAT IS NOT THE WILL OF GOD".  "EVERYTHING IS WRITTEN"
Rest in trust.
I WILL SEE YOU ON THE MAT.
NAMASTE –  JAHNE