Dear Yogis,
Thank you who came to our monthly luncheon.  I was great, and we hung about – always a good sign.  Please put the last Thursday in June in your diary NOW.  Don't miss it.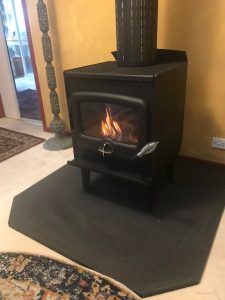 I have gone back in time.  While you lovely people are tossing out your fires, and getting split-systems, I am "firing up".  I now have a lovely little wood fire, and the shops I enquired at and the plumber who installed it told me I was not alone.  Many people are getting fires, because when the electricity fails, the wood is with us.  I fired it up for the first time last night.  It hasn't got the SOUND and light that an open fire does, but it was beautiful and I loved it.   Years ago I seriously feng-shui'd the house.  It seemed from the calculations that the house would always be cold until I put a fire in the little dining room – it was the only suitable "FIRE" place.  I tried everything else (of course), but the chart was right.  The house is now warm with the little fire in the right place.
ALTHOUGH YOGA IS NOT OVERTLY POLITICAL,
…..we are women, we are parents, and need to keep abreast of changes to our liberties.  The USA leads in this (both forwards and backwards) and these laws ricochet around the world.  To think they don't effect us is clearly not true.  I have had a gun pointed at me only three times in my life, and it is a scary feeling.  To have to deal with this on a daily basis with a police force and laws unable to protect me,  would cause some serious changes to how I think about where I live and how I live.  Americans have to face this DAILY.
Further to our previous newsletters about the changes to the abortion laws in the USA – this why precedents matter.  The Assault Weapons Bill (passed after the killing this week of 19 children and two adults at a Texas School) was the brainchild of Gov. Gavin Newsom who proposed it after the Supreme Court allowed Texas to enforce its abortion law, which allows Texans to sue anyone who performs or aids an abortion in the State for $10,000.  This Californian take on the Bill will allow private citizens to file suit against makers or sellers of untraceable ghost guns of illegal assault weapons.
On Friday, the U.S. Supreme Court allowed the Texas law banning abortion or at the least reporting it,  to remain in effect while abortion clinics sue to block it. That decision incensed Newsom, a Democrat who supports abortion rights.   "If states can now shield their laws from review by the federal courts that compare assault weapons to Swiss Army knives, then California will use that authority to protect people's lives, where Texas used it to put women in harm's way," Newsom said in a statement released by his office at 7 p.m. on Saturday.
Newsom said he has directed his staff to work with the state's Legislature and its Democratic attorney general to pass a law that would let private citizens sue to enforce California's ban on assault weapons. Newsom said people who sue could win up to $10,000 per violation plus other costs and attorneys fees against "anyone who manufactures, distributes, or sells an assault weapon" in California. "If the most efficient way to keep these devastating weapons off our streets is to add the threat of private lawsuits, we should do just that," Newsom said.
Newsom is not taking the very brave step taken by our own Prime Minister John Howard who banned guns in the community, and confiscated them en masse,   but it is a step in the right direction.  Maybe we should in this case follow the USA, as I am sure that guns have been proliferating in our communities since the gun ban all those years ago.  Especially since it is so easy for those inclined to go on-line, get a kit and make a weapon more suitable to fighting a war in the desert.  Young people, hypnotised by video games move into the community and with no thought and huge guns,  picking off young children as they go to school in the neighbourhood as if they are just characters on a screen.     Following the Californian decision by Gov. Newsom – Joe Biden has announced a crackdown on "ghost guns", untraceable firearms assembled from on-line kits that have been used in a rising number of shooting crimes.
Of course, Guns are only part of the problem.  Violent video games, unsupervised children, boredom, lack of morals or judgement, lack of respect for human life, or consequences for one's actions etc. etc. also are growing issues and harder to deal with than removing guns. A prevailing feeling even among adults that nothing matters, no-one cares,   especially during our Covid difficulties, must also be a contributing factor.
Thank goodness we have yoga.
CURRENT STUDIO/ZOOM SCHEDULE: (Studio Yoga – Mondays and Wednesdays at 1pm are Full)
WEKLY STUDIO/ZOOM SCHEDULE  (PLEASE BOOK AHEAD – NO YOGA STUDIO DROP-INS, sorry)
ZOOM: Mon. 6.30 FREE OF CHARGE Teacher Training/Gita, Tues. Herb workshop 7.30, Friday 6.45 Tarot –  $50 for 4 Friday classes.
STUDIO YOGA:Mon. 1pm (full) 2.15pm, Wed. 1pm Restorative(full),2.15 Friday 1pm, 2.15 Hatha,  SATURDAY 1PM, 2.15 RESTORATIVE or HATHA YOGA.
MONTHLY LUNCHEON:   Thursday 30th June at 12noon at "The Vic" in Woodend (If you are running a bit late, relax, it's OK – drop in for dessert.  We have the meeting room, so it is separate and quieter).  Please let me know if you can join us.  The invite was posted email on Tuesday.  RSVP PLEASE
CONSULTATIONS: Tarot/Bach/QHHT HYPNOTHERAPY, Bowen or a combo – by appointment only.  $85 including remedy (including postage if zooming)  Past-Life (QHHT taught by Dolores Cannon) $250 via email or in the studio.  The reading includes Time, date, place of the prior life. To discuss,  email  yogafirst@netcon.net.au
TEACHER TRAINING:  Unfortunately there appears to be a glitch in the videos – some can read them, some students can't.  I am working to resolve this, please let me know if you have a question and we can resolve it one-on-one.  I have a USB with them all on, and I will be sending this in lieu of the videos to all NEW students.  This may prove to be a better option.WEEKLY MEETINGS:  We have free Teacher Training zoomed on Mondays, and I am open to a yoga teacher asana class/meeting in the studio.  I need to find a day when the new class can meet – please let me know your preference.
I WILL SEE YOU ON THE MAT.
NAMASTE – JAHNE