Dear Yogis,
THIS IS JUST A SHORT NOTE SO YOU CAN CATCH UP WITH US FOR CHRISTMAS. I just want to remind you of the wonderful offerings that we STILL HAVE ON ZOOM,  the studio, and new classes coming up.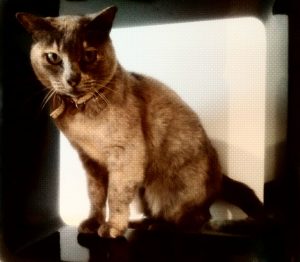 Please look at your diaries, and make a date to come work with me on line ZOOMING or in the Studio (with me and Gracie the cat).  If you have a time free for a workshop, then please let me know and we will see if we can organise around available time…
The NEW PAPERMAKING CLASS is available to everyone.  There is no water, no fuss, it is easy and it works.  You will make beautiful, organic (or BLING) paper for your journal and art projects.  Once you have been to a few classes you will be able to make it with your children and friends….
2021 ZOOM/STUDIO:
Monday :           1pm – STUDIO  Yoga (full)
                          4.30 – NEW ZOOM: PAPERMAKING WORKSHOP.  Make beautiful papers for journaling or printmaking.
6.30 – ZOOM:HYPERMOBILITY lectures from the 11th January
Tuesday :           7.30 –  ZOOM:  SUTRA LECTURES
Wednesday :   12.30 –  ZOOM YOGA CLASS (Restorative)
5.30 – STUDIO YOGA CLASS
Friday:                6.30 – ZOOM ART CLASS(TAROT/PAPER/PENDULUMS)
Saturday:           NEW! 10am PAPERMAKING CLASS    
2pm – ART CLASS
(Three ZOOM classes then optional studio for the fourth – Starting paper making this coming Saturday this class started    in the first Covid lockdown and has continued).)
Sunday:              10am – 'GITA STUDY GROUP
I will be here (Studio – 37 Morris Road, Woodend)
over Christmas if you want an appointment for a MASSAGE or a TAROT READING.  I plan to do art and gardening, so will welcome a break and to see you.  I HAVE THE USUAL OPEN-DAY ON THE 25TH DECEMBER FROM 2PM.  PLEASE DROP IN ON YOUR WAY TO OTHER PLACES…  make time for a glass of something and a mince pie.
I LOOK FORWARD TO SEEING YOU.
NAMASTE.  JAHNE