Dear Yogis,
Thank you to those people helped me to deal with the Pear tree that came down.  I couldn't have moved it on my own.  To Jacky and Cally who helped me see the steps to making the remaining tree good again,  and minimising damage.  To John who chainsawed it up as he was rushing to other jobs, and to Katie and Mark who took it away and are going to burn it next year.  Thank you to everyone.
* NO FREE ZOOM ON FRIDAY UNTIL THE NEW YEAR.
* TAROT/ART ON SATURDAY/ GITA ON SUNDAY/SUTRA ON TUESDAYS.  ALL GOOD – SAME AS USUAL, AND NO HOLIDAYS UNLESS YOU WANT THEM.
……….What are you going to ask for today? You can ask for anything!
You can ask for patience, guidance, for your path forward to be made clear, for things to be easy and in flow.
You can ask for gratitude, fearlessness, and amazing ideas .
You can ask for help, assistance, feedback, and mentoring.
You can ask to take the next step, to grow and to change.
You can ask for your students to respond and your income to be stable.
You can ask for a break, a hug, a day off, or a new way of doing things.
You can ask for the sale, a discount, a loan, or a raise.
You can ask for ANYTHING and you may or may not get it, but if you don't ask, I can guarantee that you won't receive it 💗
I am asking you to think about your training.  Perhaps it is time to make an investment of time and money in order to complete….how much to do you want this?   I can start zoom STUDY CIRCLES if you are stuck, I can have zoom person to person FINAL EXAM if you are nearly at the end and want to fast track – yes, you can be qualified before Christmas if that is what you want.  I am asking you to REGISTER if you have let it slide… and I am asking you to sign up if you are still sitting on the fence!
How many of you have graduated, have a studio, and have really fantastic students who would be good candidates for teacher training?Once you take this step to become a teacher training school, lots of things will change, and you will be able to plan your yoga life, and guarantee your longevity and income.  Would that be a good thing?
ZOOM HAS CHANGED THE FACE OF HOW WE CAN TEACH, AND HOW YOU CAN MOVE FORWARD.
TEACHER TRAINING FOR THOSE SITTING ON THE FENCE…
After more than 50 years of YOGA TEACHER TRAINING, first by post, then upgrading to internet when it became available, now ZOOM…I have announced my new ZOOM and ONLINE based Yoga Teacher Training Course.  I am ready.  I hope you are too.
After so many years of Distance Education, the feedback you have given me has me feeling so expansive, so positive, that I've changed-up the way I will be delivering my Yoga Teacher Training, to a ZOOM BASED "YOGA UNIVERSITY" style of courses and trainings!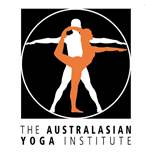 The AustralasianYoga Institute's Teacher Training Course will now be delivered live via ZOOM plus the distance study.  A 'YOGA UNIVERSITY".  Our courses have never been "easy" "tick this box' style of course, and they never will be..   Each week, I have been delivering zoom classes to our wonderful group.  These zoom teachings can be the basis for the new course.  Join in live or we can record it for later. As long as you have access to zoom, you can join us.
That got me thinking – I know many of you who are subscribers to my newsletters have been with me for many years.  1.  Are you ready to become a yoga teacher or,  at this point in your life you have done the courses, are now teaching yoga –  2. how would you like to run your own teacher training group? 
Sound Appealing? Please email me, let me know your thoughts.
The Australasian Yoga Institute is a small business – it's just me, (and Jacky of course doing the books),  sharing my great love of yoga and yoga teaching.  We can only exist because of your love and support –  through your kind sharing with friends and family of your experience of being in my classes,  and succeeding in my courses.  If you feel these offerings will help a friend, if you are ready to take the next step, please share the word by forwarding this email; and following me on www.yogabeautiful.com.au  (courses, classes, blog and newsletter)
Yes, it has certainly been a challenging year for us all.   I was the one who said "Zoom.  No, I am not doing it! NOT this little black duck!".  Now look at me.  Basing my whole course around it.   Surviving 2020 has caused me to summon my courage and raise my voice again in supporting you all through the voyage to become a trainee yoga teacher, and simply living well.
I hope you have time and space to reflect on the ways you have grown this year and the opportunity to celebrate just how far you've come!
Let me know if you want to join me – not just as a trainee, or a graduate, but under my banner, A YOGA TEACHER TRAINING STUDIO.  Are you ready for the next step?  
I look forward to meeting you TO YOU JOINING, TO YOUR FRIENDS JOINING US BOTH….
NAMASTE.  JAHNE