Dear Yogis,
ZOOM:
Sunday 10am.
The Tibetan Book of the Dead.  Especially important for those students contemplating The DeathDoula Course

Monday 6.30/Tuesday 7.30 Both studying Mary Magdalen.  Part of a number of books which were left out of the Bible, they provide and important glimpse into the metaphysical aspects of our belief systems.  This is 2021.  We are not living not Biblical times, not the time Jesus lived.  We have to see with new eyes.  We have to look at these books.
STUDIO
Don't forget.  This weekend the ART/CRAFT DAY (started during Covid), will be in the Studio at 2pm on Saturday.  I hope you can be with us, even if you haven't been before.  Park on the white gravel, come to the yoga entrance at the back of the house (follow the wooden path), and bring a project.  You could even use the time to talk with me about Mary and The Voice of Thunder (and knit or paint at the same time!).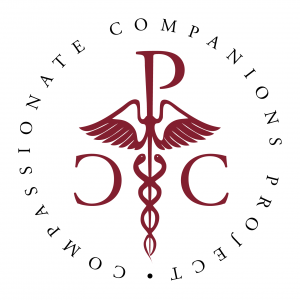 NEWSLETTER CHANGE
As we have moved through Covid major lock downs, although we are not "out" of it and never will be… I am going to reduce the newsletters to MONDAY and FRIDAYS.  Just so I can let you know what is happening with courses, zooms and studio.  I will be concentrating a special newsletter  on THE COMPASSIONATE COMPANIONS PROJECT (Death-Doulas) and END-OF-LIFE DIRECTIVES on Wednesday.   If you want to be kept in the loop with these, please email me and I will put you on a list – you can be the first to see what we are doing whilst it is under construction.  Be the first.  
BE LIKE ME, AND WRITE LOVE NOTES TO THE DIVINE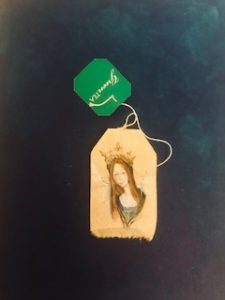 There are many ways to express gratitude, however, mine is writing.  Yes, I still meditate, however, to assist me in my contact with God (?) I have a number of pictures and photos of "Divine Images" around me on the walls around my bed (just in case I am "too sleepy").   God, or THE GOOD as Mary calls Her is not a male voice.
It is interesting to me that THE VOICE OF THUNDER (THE GOOD), in the Gospel of Mary, and The Gospel of Thomas and THE THUNDER is FEMININE!!!  Not "Our Father" it is "OUR MOTHER".
It makes it easier to Chat.  Even though the biggest painting I have is of Jesus, that is just a representation of a Being which takes many forms – in the Same way the QuanYin is the female image of the Buddha….
You can do this.  When writing a letter – or chatting,  use whatever name resonates with you. Express your gratitude for miracles around you and within you.  Things that we are all grateful for.  For instance – our body, the only way we can work through karma – this life wherever it takes you – your family, no matter how many challenges (you asked for them at some level), and so on.  Remember, "nothing can happen except by the will of God", and when God is The Feminine we can get "up close and personal".  If you open the "door" She will come towards you EVERY TIME.  You are not alone.  Cultivate this relationship and you will find "the peace and joy that passes all understanding".  It is what has been promised to us, but we have to ask for it.  No request is refused.  "She" is listening.
I WILL MEET YOU ON THE MAT
TRY ME.  NAMASTE.  JAHNE