Dear Yogis,
There is a strange feeling in the air here in Woodend.  The morning has been white with fog, not that cold, and quiet, windless, still.  Silence, not a breath of wind.  Great for meditation.
ZOOM
Monday 6.30. Mary Magdalen FREE study
Tuesday 7.30: Mary Magdalen more in depth study.
SUNDAY: 10am The Tibetan Book of the Dead.  This is a study which will be repeated when we start our new COMPASSIONATE COMPANIONS COURSE.  If you don't understand living, and don't understand dying, you will not be able to understand yourself, or people on the path.
STUDIO
Monday 1pm (full), Wednesday 5.30 (full), Friday Hatha 5.30 (vacancies available)
COMPASSIONATE COMPANIONS (triple certificate) COURSE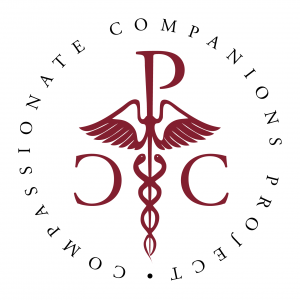 Are you interested in becoming what used to be called a "Death-Doula"? I really don't like that name, it is too negative.  There is no death from a yogic point of view.  We could be called midwives to the next place, and that is how I see it.  Yogis I speak to agree.
The course will give you a 1. CCP "Death-Doula" Certification – 2. COMPASSIONATE COMPANION Certification  and a 3. VETERINARY CCP Certification.
You can go further when these are completed and become a FUNERAL CELEBRANT through our exclusive FUNERAL CELEBRANTS COURSE (which includes "Pet Funeral Celebrant" – one of my favourite end-of-life celebrations.).
Although I was going to launch on the 8th of August, because we are coming together as a Sangha on the 22nd July for The Feast of Mary Magdalen, I will launch then.  I think there are a few students  who want to start asap.  I want to make sure the web site is functioning perfectly – I will get the final OK on Friday –  and then I will reach out on the web (Facebook etc).  It is no good flagging this course to people who can't contact me like you can.  If you are interested in being in the first intake, call me on yogafirst@netcon.net.au and I will send you an application when it has got the tick of approval.
If you want to start the course and enrol this week, (I will send the application to you personally), then the Sunday morning classes between now and the 22nd will be included in the course with no extra cost.  My gift to you – extra classes for no extra cost.  That is a $50 gift,  as Sundays cost $50 for a month of classes.
I am also going to follow up with..
An END-OF-LIFE DIRECTIVE (A "Little Black Book")

so that you can work with your CCP clients who have not got this in order.  You can give them and their family peace of mind that all is taken care of.  All their lists, passwords, and end-of-life directions in one place. You could work with people and family just to encourage them to get their affairs in order – start with your own first!  It is another expression of care.This is much more detailed than required by lawyers when you are doing your Will, and covers all the funeral arrangements as well.  You need this to be in order to save your family the stress and confusion.

A FUNERAL CELEBRANTS COURSE (the next step)

for those people who have completed the CCP Course.  It is a logical step.  You may want to be a funeral celebrant for people or for pets.  It is not as easy as you may think… but very satisfying.  Memorial celebrations for people who have gone ahead even babies and children who have never been remembered in this way – are my personal favourites.
We have been on this journey together for a long time.  It is exciting to take a new path.
We live in a population that is not only ageing, but is beset with (Covid) anxiety and fear.  Getting everyday affairs in order can bring peace of mind.  Speaking to someone about fears of death and dying can also be useful, and there are few out in the world prepared to work in this area.
We yogis understand karma, rebirth, impermanence and re-incarnation.  We are well placed to help people face their fears and move forward in a positive frame of mind.
If you would like to work in this area, contact me.  For Enquiries, application –
Email yogafirst@netcon.net.au
NAMASTE.  JAHNE