Dear Yogis,
In case you have missed it – OUR MISSION IS: CARING, HEALING, TEACHING AND DISCOVERING.
Friday has rolled around already, and it is a very sobering thought at least to me, how quickly the days pass, how we deal with them, the difference we make in the world with each day we have… and how little time we have on this earth.  I am not being morbid here – I love life and live every little minute to the best of my ability, and I hope you are doing that too.
This brings me to the preciousness of yoga.  We who are yogis have been given a very very special gift, and we can just treat this gift as a doll in our hands, or we can use it to change the world.  To change the world you have to change yourself FIRST- Nothing changes until you do.  My definition of suffering is the gap that exists between the world you have and the world you want.  When you face up to the world you actually have, and decide not to run away from the hard stuff and put a plan in place to work on it (just thinking isn't enough) then you are getting somewhere. You are taking control over your circumstances.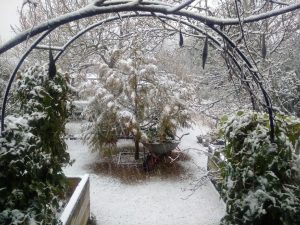 The first thing we can work on is the breath.  Everything begins and ends there.  It is not about complicated routines, but it is about understanding.  On Mondays we have been working on this understanding, and I have donated the classes to you FREE OF CHARGE, to a surprising result.  Hardly anyone is interested enough in living to carve that time out from their lives – the same tiny handful of enthusiasts (real yogis) turn up. Where are you in all of this? Really and truely, it is about living, not about existing, not about kidding yourself.  It is about your quality and length of life.
It may look too simple, or you don't trust anything that is free.  You may want to write down a number of complicated routines that you can go away, try three times and forget – or you can jump on board with us, do the simple (hard) technique that we know works and teach yourself and others how to reboot your system, boost your immunity and live longer and better.  IT IS YOUR CHOICE.
In the new STUDIO HATHA CLASSES I have re-introduced (they were zoomed during covid) I will be concentrating on THE BREATH.  Especially on the WimHof Breath.  We know this works.  It has been proved thousands of times over a number of decades.  But, it doesn't work if you don't do it consistently (Nothing does).  Come to ZOOM class on Monday, or the Hatha Classes that are starting in April….  Those of you who know the work of WimHof will know why I put the photograph of a snowstorm in this blog.  We will talk about it on Monday.
We have all been challenged with Covid and will be again.  We are challenged daily with pollution in all its forms.  Do we need to boost our immune systems.  I THINK SO.
ZOOM/STUDIO DETAILS  (plus new classes)
FRIDAY: 5.30 STUDIO HATHA YOGA CLASS (starting April)  6.45 ZOOM FREE TAROT/PENDULUM CLASS
SATURDAY: ZOOM 2pm TAROT/ART CLASS
SUNDAY: ZOOM 10am GITA STUDY GROUP
MONDAY: STUDIO 1PM HATHA YOGA CLASS.  5.30 HATHA CLASS Starting in April .
MONDAY: 6.30PM ZOOM –  FREE BREATH CLASS (we examine breathing, eating and diet, moving, and living) .  If the group want to continue with this (there is lots more to learn) it could be moved to 6.45pm to accommodate the new studio yoga class finishing at 6.30.  I will let you know changes in plenty of time – or you can come to class where we will discuss it..
TUESDAY: 7.30 ZOOM RUMI STUDY GROUP
WEDNESDAY: 1pm STUDIO RESTORATIVE YOGA CLASS (starting April) 5.30 STUDIO RESTORATIVE YOGA CLASS
DON'T FORGET THE (first since covid) TEACHER TRAINING CLASS – STUDIO, SUNDAY 4TH APRIL AT 2PM TO 4PM.
I LOOK FORWARD TO SEEING YOU ON ZOOM AND/OR ON THE MAT.  THIS IS WHERE IT STARTS FOR US.
NAMASTE – JAHNE