Dear Yogis,
MONDAY:  1PM STUDIO YOGA.  6.30PM ZOOM TONITE: FREE BREATH CLASS
TUESDAY: 7.30PM RUMI
WEDNESDAY: 5.30 STUDIO YOGA
FRIDAY: 6.45 FREE PENDULUM CLASS
SATURDAY: ZOOM SATURDAY 2PM TAROT CLASS
SUNDAY: NO SUNDAY MORNING GITA CLASS – EASTER BREAK
TEACHER TRAINING:  STUDIO – SUNDAY 4TH APRIL,  AFTERNOON 2PM TO 4PM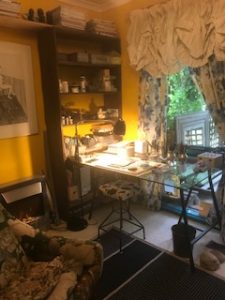 April is nearly here. With the end of march is the end of Job Keeper and Job Seeker, which have been the  financial markers of this our Covid year.  I know that many of you out there have done better financially in Covid than before (or maybe after), so it is time to take stock – if you haven't already – to properly negotiate the year ahead.  I am waiting to see what happens.
But I have done my pendulum check up – I know how to maximise my potential.  Do you?  I can help…. read on>>>
Some studios will not survive in this new climate, and we will all have to work hard to maintain our current clients.  Although the government says it will be full steam ahead, for many this will not be the case, and any hiccup in the financial market, and the finances in a family reflect right back at us.
Yoga is not a necessity for most families, and therefore will be the first expense to be thrown out the window…. yoga teachers and studios take note.  I have been through this before, and this is why I have multiple income streams.  If you are solely reliant on yoga, you may find the year ahead difficult – at least the next few months.
Use the time left on Job Keepers etc if you can,  to discover another way to boost your income.  Something that will add to your yoga, something that you can still do and maintain your client base.  Massage, tarot… whatever are your strengths.
Then do it!  It is not use knowing something if you don't use it.
Don't think you have to know everything about your new field… just know as much as you need to in order to start, and then just learn more as you march forward.  You will not be an expert for a long time, but this need not hold you back.  You probably know more and can do more than you believe you can.   Move forward with confidence.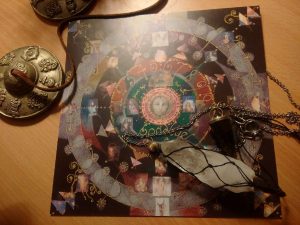 The photo above shows you the little studio where I paint and draw my miniatures.  When I sit at my lovely desk it makes me feel like drawing – and I do.  I did the FENG SHUI with my pendulum years ago (and check every now and then to make sure the energy has not changed)  and discovered the best places to do yoga, paint, write, massage, plus where to place chairs, the desk, install heaters so they would be more efficient and so on.  I check most things with the pendulum if I am having troubles concentrating or producing the work easily.  If the energy of the room is wrong, I can't do the work.  Have you checked your rooms?
If you feel sluggish, unproductive, stuck, and want your rooms checked for energy, you only have to send me an accurate floor plan of your house with accurate north south compass markings, the questions you have about your energy and what is happening in your house, and I can do it from here.  I will send you a full report (not computer generated – every report personal and prepared especially for you) – $125.  If you are interested you can email me yogafirst@netcon.net.au and scan your floor plan and questions, and pay via PAY BY PAYPAL on the home page of www.yogabeautiful.com.au
If I can help you, give you advice, read your cards, show you how to use a pendulum, whatever  … just let me know.  We are in this together.  
SEE YOU ON THE MAT (or on the email)
NAMASTE.  J. HOPE-WILLIAMS