Dear Yogis,
ZOOM:  FRIDAY NIGHT 6.45 TAROT WORKSHOP FREE ZOOM
SATURDAY 10AM, CCP INFORMATION SESSION
SUNDAY 10AM, "The Tibetan Book of Living and Dying"
MONDAY 6.30, Mary Magdalen
TUESDAY 7.30 Mary Magdalen
ZOOM STUDIO (we are now in lockdown until Tuesday night.  : Mon 1pm. Wed and Fri. 5.30 – vacancy in Wed. Restorative and Friday Hatha classes.  More classes as demand increases.  If you want to join a zoom class let me know and i will make sure you have an ID.
LOCK-DOWN CHANGES:  I can reassign Tonites 5.30 zoom to a 5.30 Studio class next week and I can change Monday 1pm zoom to 1pm Studio class on Wednesday next week if it makes things easier for these classes.
COMPASSIONATE COMPANIONS PROJECT – LOVING THE WORLD THE "DIANA WAY".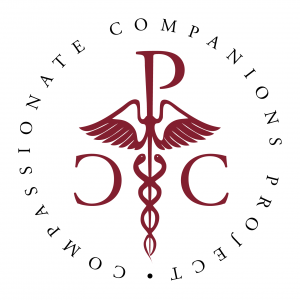 The days march on closer to the launch of our COMPASSIONATE COMPANIONS COURSE.  I was so pleased to be in Australian Yoga Journal… and I am hoping for more of our yoga graduates to join up.
Did you know, there is a 20% increase in the need for mental health workers in Australia, and there aren't enough of them to service demand.
You can work in any area with this qualification, so you will not be left in the cold.  I have started conversation with MABEL which will allow you to use your skills to earn money in the work-place, and HEADSPACE for those of you interested in working in the area of addictions and recovery.  With your yoga qualifications you will have the full deck, and especially with Mabel, will be able to work across many areas in your life and work.  I have also started discussions with the NDIS.  I think that once I have opened discussions, then you will need to go on-line and enquire individually so that you can get the maximum benefits for your skills – everyone is so different.  CCP just opens the door.
Remember Princess Diana.  She was not a yogi, she didn't have a University education (or much at all really). Every day she woke up confused as to what she was and where her life was taking her, and when she finally got some ideas about this – "wham", her time was up.
Princess Diana was a trailblazer, icon, activist,  and one of the most influential people of the 20th century.  She lived much of her life in the spotlight, under oppressive scrutiny.   However,  she instinctively knew how to bring an aura of peace, to  just sit, hold hands, and have a meaningful conversation by hardly saying anything.  Doing by not doing.   She worked "HEART TO HEART" and touched the world with the power of LOVE.    This is you – You can do this.  This is the core of our new therapy – DOING BY NOT DOING. With lock-downs continuously occurring your skills will be in demand.
SIGN UP TODAY for the course TODAY.  Go to www.ccpproject.com  We can begin working where the need is.  Don't sit at home and think "I don't know where to work, and have lost my vision".  Here is your vision – here is your heart.  Don't retire – REFIRE!!!!
SEE YOU ON THE MAT (OR IN CCP)
NAMASTE – JAHNE