Hi Yogis…
ZOOM:  
Friday: 6.45 TAROT – THE CARD OF THE WEEK.  Free session
SATURDAY:  2PM – DREAM ANALYSIS GROUP. Free session
Sunday:  10.am  The TIBETAN BOOK OF LIVING AND DYING (If you are a CCP person, this is for you)
THE MONDAY AND TUESDAY "MARY MAGDALEN" STUDIES ARE BREAKING SOME HUGE TABOOS.  THE CHURCH HAS ALWAYS BEEN AFTER POWER AND MONEY AND THE MESSAGES HAVE BEEN TILTED TO FACILITATE THIS.  YOU KNEW THAT… NOW LOOK AGAIN.  It doesn't lessen the impact of the person called Jesus, but it does cast new light on the message of Jesus (and Mary).
If you want to attend any of these sessions, please email me, and I will send you a ZOOM ID.  We are having a mind blowing time.
COMPASSIONATE COMPANIONS PROJECT .  This course Starts on the 22nd July.  Please join even if you won't be able to start formally right away – I can send you the information and you can catch up.
TAROT: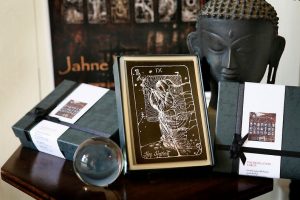 I am not an analytical tarot reader.  If there is a book with a deck, I rarely read the book (when I read a book, I read the last chapter first).   One of the things I love about reading my Tarot intuitively, and blending with Dreams and the Pendulum is that it heightens my awareness in all parts of my life.
I'd love to know how you see the Tarot cards reflected in your daily life!
FREE Workshop: A card at a time – you can read the cards intuitively too…  Starting Friday at 6.45pm this week we will resume our Tarot workshop.  A card a week.  Just the Majors for now.  Email me for an invite.
WHAT I NEED TO BEGIN YOUR OWN PERSONAL  READING
Please email me.  WHICH OF THESE THREE TOPICS WOULD YOU LIKE ANSWERED? 
GIFTS AND GROWTH ($15)  or CAREER CHANGE ($30)  or  PERSONAL DREAM INTERPRETATION ($30)
Please provide me with your email address so that I can book your reading and reply.  Please be very specific with your questions. The more specific you are, the clearer the message and information we can receive. Please tell me everything you think I should know about your situation.  I will answer by using the Tarot, The Pendulum, and dreams (mine or yours).   There will not be pages of downloaded stuff.  I investigate each one personally – it will be the message and no fluff..  
2. Your name and your birth date.
3. (OPTIONAL) Picture
4. My Readings are completed SAME DAY, after I receive your email.  There are times when there are an extraordinary number of emails come during a day and I can't answer them all at once.  In this case I will acknowledge the receipt of your email, and let you know your reading is on its way.
5. TO PAY, click on PAY VIA PAYPAL on the home page www.yogabeautiful.com.au.
Have a Beautiful Blessed Day!
I seek to empower, heal and give others a sense of joy and playfulness through my Tarot, DREAM and pendulum readings.   I believe we all create our future. Tarot, the Pendulum and Dreams, give impressions of the past or uncover current themes or issues. I work to help you see these patterns and produce solutions that provide a degree of satisfaction based on your personal initiative, and your willingness to change..
Are you ready for DREAM ANALYSIS?  I am going to start a (free) Dream Analysis Group – small group 5 to 8 people (which derives from my work in PAST LIFE THERAPY).   I have been trying to replace the covid weekend groups, and have decided on  Saturday afternoons at 2pm would be perfect timing.  I think about an hour, but we could play it by ear.  Any takers?  Email me to be one of this small group – let's play.  It will run for some weeks and you will need to commit in order to get the most value out of this time in the subconscious mind. Email me if you want to join.     yogafirst@netcon.net.au
I will see you on the mat (or on zoom)
NAMASTE – JAHNE
*** Tarot Card readings are for entertainment purposes only. I am not responsible for any actions taken from your reading.  There are no returns or cancellations possible, But please contact me if you have any problems receiving your email and we can think of another way.