Hi there beautiful yogis,
Today  I did a huge walk and "Wow" I had asked to be 25 years old again,  and I was.  I felt fantastic.  Didn't even notice my body – I zipped through the walk and felt so inspired and strong on my return.  I don't want to jog, it shortens the muscles, but my walking regime is going to get longer and longer…
When I came home made some  POCKET PENDANTS.  Aren't they beautiful?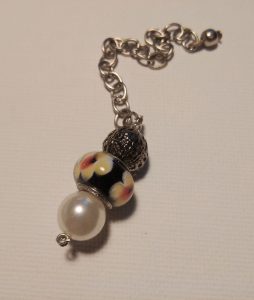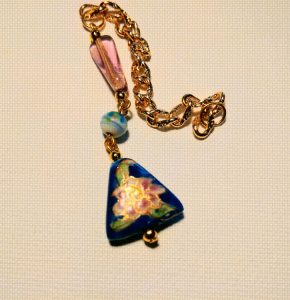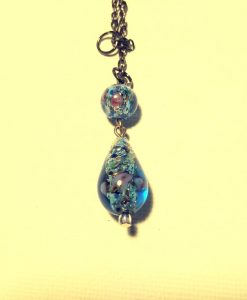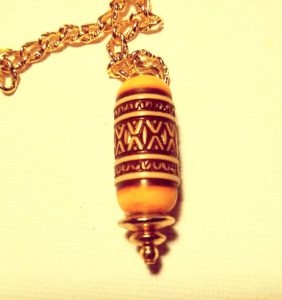 These POCKET PENDULUMS are for sale. I will put them on etsy because that is easy.    I have spoken with my guide Nadoyan and he suggests $27.25 for each pendant including Australian postage. Who am I to argue?  So If you want one for yourself, a friend, Mother's Day (I do have two of some – all tested, all responsive, each more beautiful than the other), please go to etsy.  www.myyogabooks.etsy.com or jahnehopewilliams.net.  
They all come with a little booklet with HOW TO basics.  There is a big book with a chart on etsy – but this is small and a good start, and of course there is the videos "jahne hope-williams YouTube".  These pendulums can answer anything I want to know the answer to.  I don't want to know when this home-stay will finish.  I am having far too good a time, and learning heaps about myself. Who knew?
PLUS, I am making jewelled face masks – who wants "ordinary"? Not me!   I am also making boiled wool tumble dryer balls because I love using them – they save money and time, and the clothes come out smelling fantastic and lint free…  I will put everything I do on etsy.  What are you making?
What are you learning?  Whilst I was out walking I met a  lovely young lady with three dogs – cattle dogs she said and I think she was right.  She was a dog walker, and just prattled on about the dogs and her father, and what she was doing, and how.  It was so wonderful to make that connection with another human. Unguarded, free.  Just communication and connection.  She didn't cross the road to avoid my germs, she wasn't dressed for outer space, she didn't measure the space. She just kept her distance – well, the dogs determined the distance, and we talked and laughed.  It was so refreshing.  As I walked I noticed all the new weed growth, the fungi, there great things that are happening beside the creek.  Tomorrow I will bring the garden scissors and a plastic bag and collect enough greens for tea.  Where were you?
I feel fantastic, rested, and ready to do new things – take on new things.  I would love to work with you, help you on the path.  I make the remedies, the pendants, the charts.  Everything to help you.  Please contact me and let me know where we can go from here.
REGISTRATIONS – SPECIAL COVID "ONCE-OFF" OFFER .
A number of organisations have"Covid Specials" (A super special on accreditations) and  thought I would follow suit.  You need to be registered and insured even to do on-line yoga.  In fact ESPECIALLY for on-line classes.  You are still teaching and you are still liable from an insurance point of view.  Are you registered and insured?
REGISTRATIONS:   This is a special offer:  If you would like to re-register for one year the cost will be $125, and for two years $225.50  
That is a big saving.  Normally $145 per year! 
If you want to get organised in this regard.  Please contact me, and I will send you an application form.   yogafirst@netcon.net.au    If you are registering for the first time, please contact me, and we will talk about your future plans which will impact on your level of registration.
KEEP WELL AND KEEP SAFE.   Namaste:  JAHNE