Hi Yogis,
Wow, wow, wow… what did I do before Shilajit?   I actually know… I seemed to be winding down.  I could see what needed to be done, but I didn't want to do it.  Now, I am living, and I love it.  What I get done in a day is unbelievable and reminds me of a much younger me.  What is not to like?
I sold out of my first shipment really quickly, and am waiting for Australia post to deliver the next.  If you want to be in the line for the next to arrive, please email me yogafirst@netcon.net.au. $50 for the dropper bottle (50ml) plus $10 ordinary post $13.50 express post.
STUDIO/ZOOM SCHEDULE FOR THIS WEEK
STUDIO: Monday 1pm Hatha, Wednesday 5.30 Restorative, Friday Hatha (I think)
ZOOM: Tuesday 7,3o CCP.  Last nite (Tuesday) was theoretically the last CCP zoom of the "foundation" class, before the start of our new course.
Friday 6.45 Tarot, Saturday 10.30 Introduction to CCP Course email for ID, Sunday CCP Study, Monday Teacher Training – all welcome even graduates, Tuesday CCP study.
Gradually as covid morphs and changes our community schedules,  we will be changing our schedule.  Keep reading the newsletter.
TAP DANCING:  I wanted to move to music, to dance and to have fun, and not having to make a date or a time.  An independent time – the same as ice-skating.  A solitary pastime.  Just me and the music.  I found a place that would teach me (in Bendigo), and I have my first class this Thursday.  I thought it was going to be last Thursday but Covid complications occurred, so I just postponed.  I will let you know how I go, in fact they are talking about a video – I must say I am not sure about that… but we will get there.
TAROT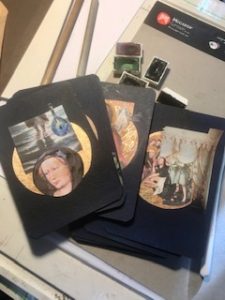 During covid we started a "make your own tarot deck" class which became an art class.  I would like to start again, you have said you are ready.  I haven't finished the "Mary" deck and you may have a way to go, even if you want to just make art, then I am up for that.  Please join us. Starting this Saturday (2nd October) at 2pm until 4pm.
Please book, and pay – $50 for 4 classes.  Go to www.yogabeautiful.com.au and click on PayVia PayPal.
CCP.  COMPASSIONATE COMPANIONS (DEATH DOULAS?)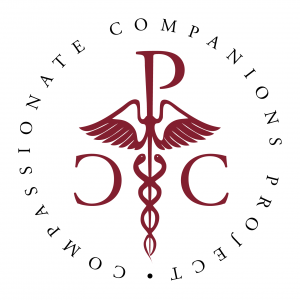 If you have always wanted to do this, here is your opportunity.  Although it is a short course, it is not a course where you can pay, not turn up, and get a qualification at the end.  There are not many requirements (it is only 12 week course most by distance) but taking one out of two zoom classes – Tuesday OR Sunday – is mandatory, although you can take both.
We are making close ties with Funeral Celebrant Associations and will be looking at other groups to work with as we progress, so it will be worthwhile, and a pathway to a new profession.  Funeral Celebrant or Death Doula (or Life and Death Doula).  Or a COMPASSIONATE COMPANION.  First step?  This short course.
AND YOU
I look forward to hearing from you – everything is changing for us all.  We have the opportunity to change, to re-examine our direction, to make sure we are travelling the path that is needed and wanted (not just working for the money).  We only have a short time on earth, and we might as well have enjoyment and fun if we can.  It is not supposed to be all about suffering.
I will see you on the mat
NAMASTE – JAHNE