Hi there Yogis.
It is probably my last call out to remind you that our lunch is on this Friday (the 28th) at Mt.Macedon Hotel.  12.30.    Please make the effort to join us.  Lots of you have asked when it is, and I hope that all who asked will come along, and more.  It is always wonderful to sit down with a group of yogis, and just chat.
SEEDS.  The weather is tropical, fantastic for the plants, and I have found a fantastic seed company.  The seeds are approximately $1 per packet, and the girls who use them say that they are very reliable i.e. the seeds actually sprout (many commercial ones are hit-and-miss).  They keep the prices low by not spending heaps on packaging, but as long as we have the seeds and they work, we don't need glossy pictures – they do have a great web site.  WWW.THESEEDCOLLECTION.COM.AU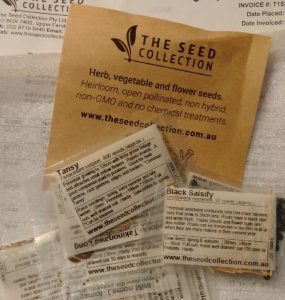 TAROT/PENDULUM:  I have been regularly putting videos on the YouTube.  Please go to "dowsing" playlist to see the pendulum work.  I have just finished a new pendulum board.  It began when the client came for a past life experience.  I painted an image of where she has been, and then I have painted the pendulum board on top.  It is very personal, and quite lovely.  Rather like the Angel Pendulum Board.  If you go to the You Tube, you will see it there.
Have a lovely wet evening – we are.  After and anxious Christmas, it is my definition of a great day.
Namaste – Jahne