Dear Yogis,
We have sub-zero(?) temperatures here which add to the difficulties of Covid Style classes when possible.  We manage.  Most yoga schools called a halt until next week, but even then there are no guarantees.  At the moment the classes are as follows…
STUDIO – with Covid restrictions – masks, sanitising, Q codes etc
Monday Hatha 1pm (full), Wednesday Restorative at 5.30 (full) and Friday Hatha at 5.30 (vacancies available)
ZOOM
SUNDAY: 10am The Bardo (This is about living, not just about dying)
MONDAY: 6.30 Mary Magdalen Teacher Training
TUESDAY: 7.30 Mary Magdalen –  The Study
SATURDAY 2pm An information session-THE COMPASSIONATE COMPANIONS PROGRAM.   Please book and I will send you an ID.
REGISTRATIONS – It is almost the End of The Financial year and you may have organised your registrations payments to be alongside this.  Please check and see if your Registration and insurance is up to date.  If you are teaching and have not graduated you need a Student Registration and a Student Insurance, if you don't have this you are not correctly insured.  Email me and I will send you the application form  yogafirst@netcon.net.au
COMPASSIONATE COMPANIONS PROGRAM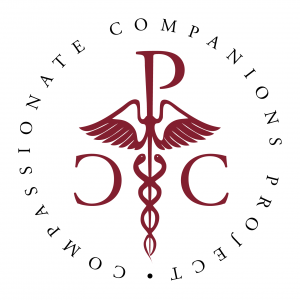 Often called Death Doula, no matter what we are learning at the moment it seems to link back to this program.  The process of dying (and living) from the Book of the Dead and yoga, the process of living from The Gospel of Mary Magdalen, the physical aspects and the yamas from yoga… and lots more. It is fascinating.  
In this program I am teaching from all the different aspects of this new profession, and when you graduate from what is a short course (12 weeks?) you will have three certificates.  A "Compassionate Companion" certification, a "Compassionate Companion – Veterinary" Certification and a "Death Doula" Certification.  When you add this to your yoga and/or other qualifications it is pretty impressive.
I will be launching this program in August, although I can send you a working document if you would like to know more.  If you are interested I will put you on the mailing list and let you know our progress via newsletters.  This is a very worthwhile (short) course and the qualifications you will receive on graduation will be invaluable as you move forward.
We live in an ageing population, plus we are dealing with the covid fall-out… add this to the "normal" occurrences of anxiety, depression, and the epidemic of loneliness and I am sure you can see how in demand you will be, not just in your own family, but also in the wider community.  You came to SERVE.  Here is your opportunity.  Email me and I will send the working document. yogafirst@netcon.net.au
BEING GRATEFUL

Until you just sit and breathe, you often forget (or don't consider) the richness of your life.  The life we have been given.  In prayer, in meditation we often "give what we have" to God, but do we forget to say thank you to God for what has been given to us?
"Everything that is mine I give to you", means that we already have everything we need at our disposal, we can have EVERYTHING if we will just see what we have been given and accept it.  We don't have to do anything, we don't have to qualify, we don't have to be anything… we only have to acknowledge the gift and be grateful.
Whatever you have asked for is yours already.  We are the ones who put up the blocks to our abundance, not God.  When you understand the vastness of the gift it will blow your mind.  There are times when it is clear to me and at those times I have a hard time breathing,  the gift is so vast it just overwhelms me.  There are times I can't understand it, and there are times when I am too far away from God to accept it.  But at the back of everything I have a good relationship with Him, so I can get back to the window of clarity.
Make a good decision, make a bad decision, and then move on.  One of the greatest gifts is that we can re-create ourselves for the good in every second.  Remember –  "Nothing happens that is not the will of Allah. Trust this"
HAVE A WONDERFUL DAY – I WILL SEE YOU ON THE MAT
NAMASTE.  JAHNE
.