Dear Yogis,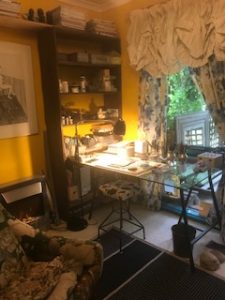 Things are changing, and I have been flagging this in my newsletter.  I am seed saving, increasing space for my vegetable gardens, learning how to do all these things without giving up my "day job" – gardening takes time!  However, there is also the quest to find out how to take care of heat loss from the house, preferably investing in things (at my age) that will give a return in a reasonable time.
I know like me you are looking to save money in your house.  If you are a young person, and live in a suitable house for solar ie no shade from trees, then obviously solar is the way to go, but there is not much rebate now, OK if you are 35 years old.  Plenty of time to repay for solar and batteries.
Batteries which make great sense,  are expensive and in the next few years, cars will arrive in Australia (as they are in Europe) where they have a reverse battery, so we can plug our house into the battery that drives our car.  This would tide us over for emergencies when the lights go out. Do you buy a new car with a reverse battery that can drive house and car, or a battery that can only power the house?
What if like me you are of a certain age, with no cash to splash? then (if you have taken care of draughts, and insulation in the roof as I have) there are options.  Two of these are Double glazing (or retro-fit), or solar/heat loss insulating window films.
This week I will be experiencing a visit from a window film firm.  They send a representative out (prior to your decision),  who will test for solar loss/gain from your windows.  Once this is established, they recommend the correct answer to your window insulation needs.  The cost of film is considerably less than double glazing and less than retro-fit. I think, no matter what your decision is, this is a good place to start.  Knowing about how efficient your curtains, outside shade, etc are in keeping you house warm, before you invest in heaters, glazing etc..
You can DIY if you buy the film from Bunnings, but I would not think it is easy unless you have small windows in which case it could be.  Wrinkles and badly fitted film would drive me nuts, and the film is not inexpensive.    Better to pay for it to be installed professionally in this household (if I go down that route).  I will let you know what is recommended for me, and how much I could save (and then if I do it, how much I do actually save). There are two qualities of window films – one for insulation and one for privacy.  You can't have both in the one it seems.
ARTMONEY.COM  This is an important "new idea" for us all.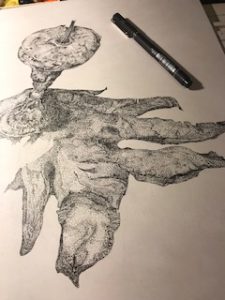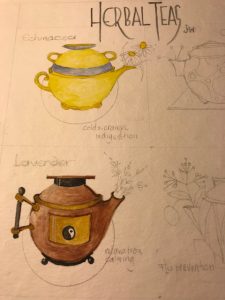 I am an artist and of course I have a bias, but I believe art is important for our mental health.  It is wonderful to have art on your walls that make you feel good.  There is only one test of good art.  If you have a painting on your wall  and then take it down – if you miss it, it was good art, if you don't miss it, then sell it and re-invest the money.
To help you re-invest (even on a tiny scale), the firm called ART MONEY (art money.com) will help you.  It is a fancy credit card idea.  You pay 10% of the value of the painting in cash to the artist, and commit to ArtMoney for the balance.  Then ArtMoney will cover the balance and pay it to the artist, in the same way that a credit card does, except a credit card will pay the artist 100%, and you don't need to pay the 10% upfront to the artist (unless you want to).
Commissions gratefully accepted.  House portraits, plant portraits, pets…. email to discuss.  yogafirst@netcon.net.au
HELP:  I plan to do a painting of a small plant called "WAVY MARSHWORT" (Nymphoides crenata) for the Botanical Art Society exhibition in Melbourne mid year.  I have more chance finding it by enlisting your help.  If you know of and can locate the plant – yellow fringed water plant with lotus like leaves), gently pull one from the water..  pat dry or leave it on a kitchen paper overnight, put in a plastic zip lock bag (with stems, leaves, and a bit of root if you can) and post it to me. It is a small plant and should post flat A4.   There are pictures on google just in case you don't know the plant.  Thank you.
NEW SCHEDULE:
WEKLY STUDIO/ZOOM SCHEDULE  (PLEASE BOOK AHEAD – NO DROP-INS)
ZOOM: Mon. 6.30 Gita, Tues. Herb workshop 7.30, Friday 6.45 Tarot
STUDIO: Mon.1pm (full), Wed. 1pm Restorative, Friday 1pm Hatha,  SATURDAY 1PM RESTORATIVE YOGA.
MONTHLY LUNCHEON:  Thursday 28TH APRIL at 12noon at "The Vic" in Woodend (If you are running a bit late, relax, it's OK – drop in for dessert).
PAST LIFE/TAROT READINGS – By Appointment. Tarot $85, Past-Life (QHHT taught by Dolores Cannon) $250. Group Past Life readings by arrangement.  yogafirst@netcon.net.au
SEE YOU ON THE MAT (How terrific!)
NAMASTE – JAHNE