Dear Yogis,
Wednesday is such a busy day (and yoga at 1pm today gang!).  How to get everything done is the challenge.  Everyone is literally THROWING themselves into work (or gardening) without adequate preparation, having not paid attention to the fact they have been Covid "resting" for 2 years.  Your brain has made a decision about the best way to "be", it has formed an opinion, and you have gone against that. This creates (over time) referred pain.  People have opinions about what and where the injury actually is, but most therapist treat the symptoms not the source which can be multiple – well downstream or differentiated from the actual site.
At my Studio Clinic, we (I) see the body as a whole – a "living landscape", not little areas of wellness punctuated by other areas pulling the fabric of the body down.
BACH – A simple system of healing
In my clinic we don't do just one thing because injury is more complex than most think.  You won't get last relief just by treating a symptom.  We treat discomfort, or pain, on all levels.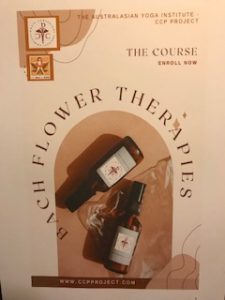 Dr. Bach's intention was for the Bach Flowers to be a simple system of healing that were available to everyone and easy to use.
This system of treatment  may be used in every household.  To treat at this level, no science, is necessary  apart from the simple methods described in our courses and classes.  Those who will obtain the greatest benefit from this God-sent Gift will be those who keep it pure, free from science, free from theories, because everything in Nature is simple.
 Many students ask me about RESCUE REMEDY.  It is able to be sourced at almost every Pharmacy – even Chemists Warehouse.  I think getting it from an actual herbalist or Bach Therapist is the most useful because you know when the remedy has been formulated.  You also may know where the plants in the remedy were sourced – and hopefully that will be locally.
Bach Rescue Remedy contains Rock Rose, Impatiens, Cherry Plum, Star of Bethlehem and Clematis.
The Australian Rescue Remedy by Ian white comprises Angelsword,  Crowea, Dog Rose, Fringed Violet, Grey Spider Flower, Sundew, Waratah.  In my clinic I can use the Bach remedy from Bach (which I prefer), or use that as the beginning and adapt to the client who presents, mostly using my pendulum to make decisions.  This is usually the most effective for me, and ultimately for my clients.  Every person is different therefore every remedy is marginally different, also taking into account the time of the year and the herbs that are available at the time.  Yes, I have them collected and stored, but I am aware that the plant is most powerful at its special time of the year.
Short term usage: 2 drops (4 of Rescue Remedy) to be taken directly into the mouth, added to a beverage of your choice and sipped at intervals – or tapped on the temples on chakra points.
Longer term usage: Add 2 drops (4 drops of Rescue Remedy) of up to 7 remedies into a 30 ml amber dropper bottle.  Take 4 drops at least 4 times a day either directly into the mouth, added a beverage of your choice, or tapped on the temples on chakra points.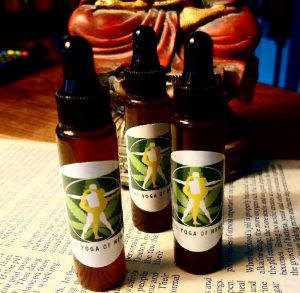 HOW I WORK.  I have a number of possibilities depending on what the client needs (rather than what I THINK).  The condition is assessed on a number of levels.  What is happening in the client's life and their response,  how they are living NOW, and thirdly what they are FEELING.  Then we explore what is needed –  being able to use YOGA, BACH Therapies, BOWEN Massage.  We can also use the ION-KI SPA to move and clear the energy in the meridians.
This combination of therapies is very effective on every level, and also affords the BACH remedies and some other herbs and mushrooms to support them in their healing journey.  They take these herbal and plant remedies with them, having begin the process at the my studio.  We have dried and sliced Reishi, especially mixed herbal teas, Bach and flower/herb remedies, Turkey tail powder SHILAJIT (which is getting rave reviews from clients – a huge energy booster), and my usual oils and essences.  See my books online especially the Bach course, and KANNABIS KITCHEN.
A Lineage of Celtic Wisdom
Dr. Bach regarded HOLLY as one of the two most primary flower essences in all of his repertory. While the Wild Oat is used in a fundamental way to give the soul its orientation to the outer world, the Holly is regarded as the most universally applicable of essences to heal the inner being and to stimulate the basic loving nature of the human soul. Holly should be considered not only as a remedy to administer in specific therapeutic situations, but also as a threshold essence for anyone wishing to advance in flower essence therapy.
Bach's recognition of the Holly stems from a strong lineage of Celtic wisdom. The Druid initiates developed a sacred alphabet, called the Ogham, based upon the archetypal qualities of trees. The Holly, known in Gaelic as Tinne ruled the eighth moon of the year, or the month of June. The glyph for Holly is that of a spear, meaning literally, "I am a battle-waging spear."
The Holly speaks to the fierce capacity of the human soul to take the descent into the underworld, bringing inner light into darkness. Thus we can understand the signature of the tree, with its ability to germinate without sunlight, favoring dark, moist conditions that are more strongly related to the downward earth pole. Its stiff, pointed leaves are not unlike thorns or "spears."
NEW SCHEDULE:
WEKLY STUDIO/ZOOM SCHEDULE  (PLEASE BOOK AHEAD – NO DROP-INS)
ZOOM: Mon. 6.30 Gita, Tues. Herb workshop 7.30, Friday 6.45 Tarot
STUDIO: Mon.1pm (full), Wed. 1pm Restorative, Friday 1pm Hatha,  SATURDAY 1PM RESTORATIVE YOGA.
MONTHLY LUNCHEON:  Thursday 28TH APRIL at 12noon at "The Vic" in Woodend (If you are running a bit late, relax, it's OK – drop in for dessert).
CONSULTATIONS: Tarot/Bach/Bowen or a combo – by appointment only.  $85 plus remedy (and postage if zooming)
Past-Life (QHHT taught by Dolores Cannon) $250. Group Past Life readings by arrangement.  yogafirst@netcon.net.au
SEE YOU ON THE MAT.
NAMASTE – JAHNE