Dear Yogis,
What an exciting start for the new year….
Thinking about the New Year – Think about HERBAL SUPPORT◆Chaga ◆Astragalus ◆Turkey Tail
Did you know that During a woman's menstrual cycle, 80% of the immune system is redirected towards assisting the reproductive system. That means that only 20% of the immune system is left to support any other health issues your body may be working to heal.  So it is hugely important that at this covid time especially, you do all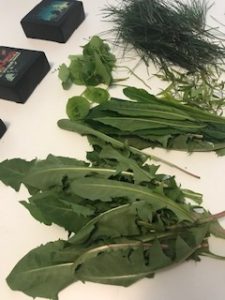 that you can to assist your immune system.
During your menstruation you may feel your energy is at its lowest. You may feel tired, withdrawn, emotional and unsupported. This is not the case in all cultures, many of them honouring this time – whilst we are expected to be "carrying on as usual".  However you see it and experience it, this is the time to rest and focus on self care rituals.  My suggestions:  Nap and rest, take Nourishing baths, Journal, sit back and Set intentions for the upcoming month
EXERCISE Engage in slow movement such as walking or restorative and/or yin yoga.
FOOD It's important to replenish your body with foods rich in iron and zinc such as:
◆Nettle ◆Spirulina ◆ Spinach ◆Kelp ◆Sprouts ◆Microgreens ◆Collard greens ◆Pumpkin seeds ◆Radishes ◆Artichokes ◆Parsley ◆Onions ◆Raw honey.  Luckily, all these can be produced at home or sourced locally.  So, spoil yourself. 
BACH.  I am so energised by everything Herbal.  I am getting my garden ready for your visits, I have written and loaded onto Etsy the beginning Bach Remedies Course (www.myyogabooks.etsy.com), and am busy putting together the BACH/BOWEN Course (Herbal "acupuncture").  When you have completed these courses you will know the herbs to use, be able to make your own remedies, and use them as part of your clinic, or take a new path in your life.
 ARE YOU PREPARED?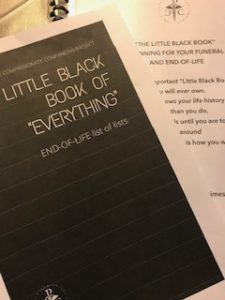 When I was part way through the Monday newsletter (thank goodness I  did some of it Sunday night) there was a knock on the door, and I was met by an elderly friend doubled up in agony.  He had been up all night in deep pain,  vomiting, trying to get a doctor, and etc, but as it was a holiday and as he was not thinking clearly, he hung on until a "reasonable hour" and came to me. Kidney Stones!  I took him to emergency but this could have meant transference to a city hospital and an op (I did think we had facilities for this in Kyneton, but clearly not).  However, everyone was cheerful and helpful in spite of what would be an increased covid case load happening in the background to his admittance..
This whole episode made it abundantly clear all the difficulties that could have happened because he had no "Little Black Book of Everything" filled in.  He "abandoned" his car in my driveway totally in the way of any other cars and didn't leave me with a key. When we got to hospital I didn't know his lawyer, doctor, employers, allergies, or anything else one might need to know if the patient had to have an emergency op, plus his little dog was at home, locked in and I didn't have a house key – etc etc.  When you are hurrying, comforting, dealing with doctors and nurses etc you don't think of  keys – or I didn't until the immediate difficulties were taken care of.
Would this happen if you needed immediate medical help?  What would your friend, partner or spouse do?  This was not covered in the recent TV series "..And Just Like That", when the husband dies suddenly after pounding away on his exercise bike, but the cast of characters live in each others pockets to the extent of helping with retrieval of a diaphragm, so I guess everyone knew everything about each other, plus they are living in a city where there are lots of hospitals available and any number of support persons – even in covid conditions.    Not so in most Australian country towns.  What's it like in your household?
If you have not taken care of this aspect of your life, please hop on to WWW.MYYOGABOOKS.ETSY.COM and download "THE LITTLE BLACK BOOK OF EVERYTHING".  Once you have filled that in and put it in a safe place, if there was an emergency you would not feel as unprepared as I did this morning.  Your next of kin or designated support person would know the important numbers and contacts of your life.  Don't forget to give that someone a duplicate set of keys to your house and car (this week! as soon as possible!).
PENDULUM: A new pendulum has emerged into my life.  Very strong.  If you are wanting a reading which will include Tarot  – please contact me at yogafirst@netcon.net.au. and make a zoom or studio appointment ($85).
AND – DON'T JUST IMAGINE YOURSELF ON THE MAT – GET TO IT.
NAMASTE, JAHNE