DEAR YOGIS,
A PRACTICAL DISCUSSION TO START THE NEWS THIS MORNING…
This is something you might like to think about….MY ORIGIN ENERGY ACCOUNT BALANCE this month…$3.88!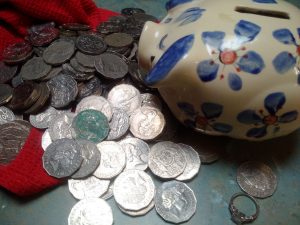 This is for real.  My gas bill from Origin this month was – $3.88!  YES $3.88  The decimal point is in the right place.   Considering it is winter and I have my heaters on all day now that I am here all day, that surprised even me.   I spend longer in the shower now because I am not in such a hurry, and I am cooking and washing dishes more….All of these services for me are natural gas…. And in spite of this (and the heating) my bill was $3.88!!!
How did I do that?   Well, I have something called a max saver plan, and  I can save $388 more this year than I did last year by signing up for the plan (which I can cancel any time).  You also get a discount for any concession.. pension or whatever.   Essentially, I am letting them use my money during the summer and I get the benefit in the winter.  I pay the same amount every fortnight to Origin all summer when I am not using the gas, and then in winter they give me credits I have accumulated against the higher winter bills…  It works beautifully for me.
Some students tell me it is a rip off, but I like doing it this way.  You might too.  I don't like getting sudden big bills, and $3.88 seems about right.  What do you think?
Last year I rang Origin and asked could I do any better? At that time I had hundreds of dollars in credit and they laughed at me.  They said I was doing beautifully, and to keep doing what I was doing which I have, but I pay even less for my gas and electricity now because the cost has reduced, and I get big discounts on this plan.  My winter bills will reflect that… they will go down as the summer credits are applied.  Speak to them.  You might be surprised.
OUR SHOP:  Please go look at our new shop on this site (www.yogabeautiful.com.au).  Not many things there at the moment BUT, I am learning how to load them.  It isn't as easy as you might think.  I am getting there.  If there is something you want and it is not in the shop ask me, or go to www.myyogabooks.etsy.com.  That is where most things are at present – until I get all of them transferred across..
LETTING YOUR ANGELS IN…
Here's an idea to help you as it helps me.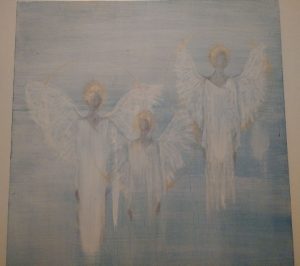 In your diary use part of each day/page to write down all the things you feel that you need to do today – My "I CAN DO IT" column,  (preferably do this the night before, not a mad rush in the morning).  Then,  draw an extra column for the things you would like your Angel to do for you which you can't do (like make your bills manageable as above).  This is the "PLEASE HELP" column.  Ask for the magic they can supply for you that you can't manage for yourself.  Some days you may only need a little help to get all the things on your do-it-yourself column done.  The act of asking for help can be enough sometimes to summon a coincidence or a slice of serendipity out of somewhere.
If you take this method to heart, you will find your life full of magical, supportive developments and you won't feel like you are alone on a life raft and alligators are out to get you.
Remember there is a whole lot of difference between something you can't do as opposed to something you don't want to do!  It is important to remain open, positive and able to see something is on the horizon before you can see it.  When you believe it you will see it.
Meditations, speaking to your angels, conscious dreaming are all helpful techniques.  Your Angels have so many ways to help you, most you won't have considered.  Don't forget. Let them show you the menu of choices in any given situation BEFORE you order, and don't forget the "thank you" before you can see it, and the gratitude after….
KEEP DREAMING BIG DREAMS.
Namaste.  Jahne
PS.  DON'T FORGET TOMORROWS TEACHER TRAINING AT 10 FREE TO THOSE WHO DID (and paid for)  LAST WEEK'S.