Dear Yogis,
Just because I am not 24/7 yoga as i used to be, doesn't mean I have thrown the "baby out with the bathwater".  I still do my yoga, I still teach, but NOW, I RELAX into sewing, darning,  doll-making and the like between times….
LETS GET DOWN TO WHERE WE ARE TODAY HEALTH-WISE.
The immune system is mysterious.   We may not be very smart, but Western medicine knows that immune cells are produced in many parts of the body including bone marrow, lymph nodes, tonsils and, interestingly, the spleen.  Western medicine understands many of the bits of good immunity, even though the ordinary MD is pretty vague how it all fits together.   Westerm medicine understands that we are all born with a certain immunity, although it may not comprehend why some people do better than others in life health wise.
Harvard for instance which is pretty much in front of these studies (if you discount Israel),  have connected stronger immunity to quality sleep; gut health, a nutrient rich diet, exercise and managing stress. Some time ago they worked out that there's a connection between immunity and lifestyle but they are not sure what to do with this.  If they could prove it,  they would feel happier – but they can't.
Chinese medicine however is a modality that knows how all the puzzle pieces go together (I have been a staunch supporter and client for about 20 years in which time I have been "rebuilt" from the inside out).TCM practitioners have  been working on it for several thousand years. They work on the principle that everything is connected. Our immune system is not a stand-alone operation, it is connected to all bodily systems (blood, organs, meridians).  They know that if this is in good working order, we can withstand most germ invasions.
Immunity is an action, a process
It is not about pill-popping.  We build our immunity by how we live and laugh and work and play, and eat, rest, move and get up and start again. Luckily we can control all of this and in this way control our health.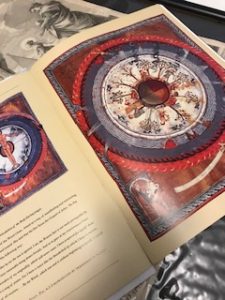 THE CHI CYCLE.
I was alerted to this early on.  Jost Sauer even wrote a very easy book on this subject.  The Chi cycle is the  routine that works with the body to enable it to do the best it can with what it has.
5-7 am. Up early and exercise because this detoxes the system, frees up blockages in the meridians (chi stagnation dampens immunity) and creates chi flow for strong immunity.
7-9am. Eat a nourishing warm breakfast with wholesome grains – oats, barley, buckwheat are the top 3 for boosting immunity –  somewhere before 9am. This builds blood, stimulates stomach chi and maximises bounce-back from stress and invasion (stomach chi = gut-health = immunity in Western terms).
9am-1pm. Create positive forward momentum until lunch time to stimulate the chi of spleen and heart – the vitality (immune strengthening) organs.
1-5pm. Eat a warm nourishing lunch to stimulate the chi of the small intestine to 'fine-tune' immunity. Work on less stressful stuff for the afternoon. This tunes you in with the natural 24 hour rhythm of health so you're not wasting energy which weakens immunity.  Early lunch is when I have a BIG bowl of  warm mixed grain porridge.  I rely on this at this time for my own gut health.
5-7pm. De-stress. Switch off around 6pm with a chi practice (like yoga or tai-chi etc) or something fun and playful. This supports kidney health, and kidneys store your primary life force (Jing) – the fuel for your immunity. At this time I have a big bowl of steamed vegetables, preferably home grown.
7-9pm. Relax. Put all computers and phones in another room by 9pm.  When you do this, you make sure you can wind down enough to get quality sleep at the best time to launch your soul's return trip to 'the source'. This is your access to some of the amazing and mystical immunity events that can happen when you sleep.  Your body is a self healing mechanism, but it can't do what it is designed to do if you are working on all of this.  This time of the day is when I do all my fine sewing, darning, and hand finishing.
Believe me when I say, change to this easy routine and if you are soon not in the best health you have ever been, you soon will be!
FREDDIE THE FRIENDSHIP BEAR.
If you want to make your own SIMPLE bear for yourself, or a local charity (or for donating to the Ukraine), I am working on an easy pattern.  I am also working on a "Teachers Pattern Kit" so you can invite a group to your place or zoom to make some together.  When I have got it ready I will put it on Etsy – and I will do zoom classes so you can make some for yourself and your community.  I will also be doing this on line, zoom classes,  so you can do it in your group.  Email me if you are interested: yogafirst2@bigpond.com
THE YOGA CLASSES
MONDAY HATHA : 1PM, 2.15/WEDNESDAY RESTORATIVE 1PM/FRIDAY HATHA 2.15 (meditation at 3pm – you have to book join us for this)
MONDAY ZOOM: Teacher Training 6.30
HAVE YOU CHECKED IF YOUR

REGISTRATION

IS UP TO DATE?  IF NOT, MAYBE IT IS TIME TO DO THIS. EMAIL ME AND I WILL SEND YOU THE APPLICATION: YOGAFIRST@NETCON.NET.AU
SEE YOU ON THE MAT.
NAMASTE JAHNE