Dear Yogis,
First let me say again: If you are a member of a YAHOO GROUP please unsubscribe from them if you don't want to receive these newsletters.  I am not a Yahoo member and I do not send these newsletters if you are not subscribed.  I do not use your names and addresses apart from sending you these newsletters, and only if you are subscribed..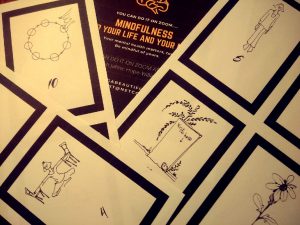 MINDFULNESS, the book with ACTIVITY CARDS  have now been loaded, and you will be able to find it in our YOGA BEAUTIFUL SHOP. click on our web site, go to the shop and download the book.  It costs less than a morning tea.  www.yogabeautiful.com.au
CREATING YOUR LIFE'S WORK WITH JAHNE (& NADOYAN).
If you are like me, you are in recovery from the continuous covid lock-up.  Most of us have to re-jig our studios and schools and it isn't easy.  We all want to create abundance from doing the things we love, and that is part of the problem, we have locked that away too.  What exactly do we love to do?  Importantly, how can we make a living doing what we love?
I thought (If you are interested) Nadoyan and I would share with you how can move forward creating joy, peace, harmony, clarity, and self-love letting it flow and increase.  First off you have to establish this –  Do you intend to have abundance? Are you ready to have what you want? Are you ready to have your money work for you?  Before we start you need to have a glimmer of an idea that you WANT to create abundance.. this is the first step to having it in your life.  By the way, we are not talking about over-abundance, just taking you to the place where you are relaxed about money.  The TV Host Graeme Norton was asked what it felt like to be successful after life of "failure".  He said "It meant he could relax around money". It meant "Never having to worry about paying a bill".   That I think is a good place to be,  plus (being a very curious person) he gets to do what he really loves to do – "talk with anyone in the world and have fun".  This could be you. The difference is this.. he knew what he really loved doing and who he wanted to be.  Even in the face of huge odds never let go of the image of himself actually living the dream.  I guess he had to burn off a bit of karma first..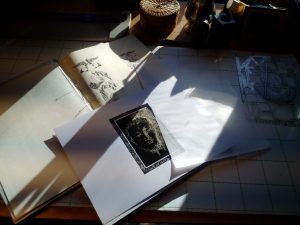 Finding and creating your life's work will bring you more abundance than any action you can take.   Your life's work will involve doing what you love to do and will in some way make a contribution to the greater good of mankind.  Money will be a by-product of that… not the focus.  It will flow effortlessly when you are going in the right direction.  My guide Nadoyan and I will help you along the path and will show you how to contact your own guide to assist you in this work.  I speak with my guide Nadoyan every day.    We will show you many energy techniques to help you along this route to your higher path, which will open up to you many opportunities to to discover and fulfil your life's purpose.  Even a small step along this path will bring you great rewards on every level, drawing abundance to you by achieving a relaxed easy state of mind.
Forget about the economy, forget about covid. Let's create our own personal economic environment of prosperity.
IF YOU ARE INTERESTED TO COME ALONG ON THIS JOURNEY, PLEASE REGISTER YOUR INTEREST.  I would like to do a ZOOM series on CREATING ABUNDANCE and will do a short précis in the newsletters.  To get the full thing, you will have to zoom along with Nadoyan and me.  If you don't contact me, then I will figure you are happy doing what you do, and getting what you get.  If you want things to change – YOU NEED TO CHANGE.
SEE YOU ON THE MAT.
NAMASTE JAHNE (and Nadoyan)