Dear Yogis,
I didn't intend to do a Saturday Email… but thought I better seeing things are starting up again, and I don't want you to miss out.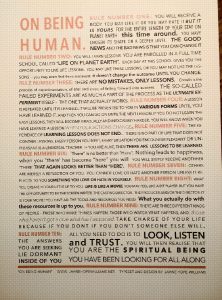 We are back on… I am so pleased.  I have been flagging it in the newsletters, but few of you have gotten back to me, so you either are asleep, away somewhere unreachable – or just happy and waiting for your ID – I sent it yesterday afternoon, if you missed, let me know ASAP and I can repeat it for you.
IF YOU WANT TO JOIN IN AND HAVEN'T GOT YOUR EMAIL/HAVEN'T PAID .. HERE'S THE WAY TO GO…
If you need to catch up with payments – this isn't "the Magic Pudding".  If you miss a class that is actually on, then you are still responsible for paying for that class.  This is a commitment to your art, your tarot and ultimately to yourself.  The way to pay is the same as always.  Just go to the web home page www.yogabeautiful.com.au, click on PAY VIA PAYPAL and that is it.  PayPal will let me know when you have paid.
THE SATURDAY ART CLASS MENU
…$50 for three classes. Plus $25 for our additional (optional) studio class.
I thought that we would continue with lino cuts (and paper) for those who want to, learn how to make a secret book for those who want to do that, or keep going with boards and watercolours for those immersed in that.  Whatever you want to do.  It has worked in the past, so I guess we will keep doing this.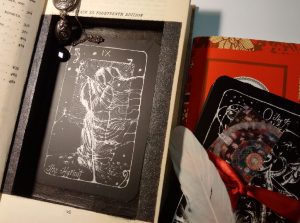 If you want to make a secret book.  You will need a biggish hard back book, a steel ruler, Stanley knife, pencil, big bulldog clips, a piece of baking paper to stop glue seeping (double the size of your book), and you will need to know what your "secret" inside the book is going to be so you can make the box inside the book the right size. You will also need mod-podge or PVA glue, and a square tipped glue brush…
SUNDAY GITA STUDY
…$20 per class with a revision every second week – so really $10 per 2 hour class! you can pay $40 for four which saves a bit of banking hassle.
It's going to be exciting as we move through.  Even if you missed our classes last year NOW IS THE TIME.  Sign up now.  It is not a dry study.  We will be considering the GITA alongside other texts – The Bible, The Quran, Sufism, The Matrix… what I call FUN!
MONDAY 6.30pm – HYPERMOBILITY
TUESDAY 7.30pm – THE DIAMOND SUTRA
Glad to be back?  I certainly will love clicking onto zoom and seeing you all.
NAMASTE.  JAHNE