THE AUSTRALASIAN YOGA INSTITUTE IS MISSION DRIVEN AND MEMBER SUPPORTED. BECOME A REGISTERED MEMBER TODAY.
DEDICATION, AND DISCIPLINE OUT THE WINDOW!
Today, well for the last few days, I have been totally UNDISCIPLINED, for the first time I can ever remember and that is why your newsletter is later than usual.  I am usually a person who never misses a deadline, but here I am making pendulums, wrapping hair, designing new cards, reading the tarot… and the newsletter deadline slid past.  If you hang out for it on a Tuesday (?), then I apologise, but I have been having FUN, FUN. FUN – and if I can't do that at my age, then there is not a huge amount of time left to do it.
I did do my classes, meditation and met appointments I had booked – but, deadlines!!! There were other things I was doing and sorry peoples, but I wanted to make things more than I wanted to sit in front of the computer.  I am planning to do less and less of computing, at least for a while – This was suggested and then confirmed by my pendulum which said that my hearing problems were largely to do with overload of vibrations from the wi-fi.  The pendulum has given me strict guidelines to work within to allow my ears to heal.  I think it is working.  No –  I know it is working.
Below are three pendulums I have made  The one with the red bead is made from a tiny spoon with the bowl removed, the middle one from cherry wood out of my garden (It was like carving concrete) with a turquoise bead I brought back from Arizona, and the pendulum at the end I made out of wood and shaped like a wand,  then painted and hid swarovski crystals  in the swirls… Go to www.myyogabooks.etsy.com for more.  They are one of a kind.  You will also find the pendulum chart on the site and they are for sale.  They work for me, they will work for you.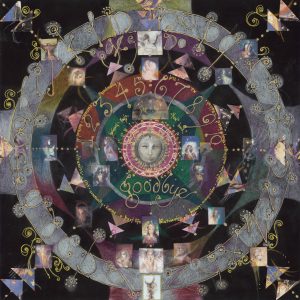 PENDULUM CHART:  I have been using this chart above for years.  I made it, and I have beautiful velvety copies.  I offer them to you.  You can purchase them unframed or framed.  If framed you will have to collect from the Restaurant or from me, they are too heavy to post.  But we will tube an unframed print, and post to you.   I use mine as a small table top covered by glass between uses.
SESSIONS WITH MY PENDULUM – Please… if you want a session, WE CAN DO.   Even at a distance. We can identify additional minerals and supplements, balance your diet, test for food sensitivities…. Health, business whatever. $55 one question, $75 two questions $150 for a general life reading for people who are stuck. On the farm I never made a change without dowsing first. If you want to see if it makes a difference go see what the farm has become without the magic of dowsing – it is a dying jungle.
I have a $5 Pendulum class this Sunday at 4pm at the Studio  – I was going to make it free, but the pendulum said NO! $5 was a good price.  We have to have an exchange of energy.  Crossing the plan with silver as they used to do in the old "widderkins" days.
CONTACT US:
We are trying to make sense of our emails and phones with the shift from the Bentinck. Please transfer all your account queries to Jacky at yogafirst@optusnet.com.au If you want a direct answer from me, then as usual, yogafirst@netcon.net.au.
Getting the web site functioning in terms of videos and newsletters has taken much longer and has been more difficult than we anticipated, but we are getting there.  Please be patient.  I am sorry for the delays, but I am at the mercy of people who are writing code, and wrangling with technology.  I can't speed the process up, I can only pass on your concerns, and hope that they are dealt with in a reasonable time.  Keep getting your modules in to me, and we will make allowances for problems and hold ups.  In the old days we didn't have videos, and we didn't have emails, and we didn't have DVD's – and yet everyone got through and everyone passed and they have gone on to be wonderful teachers.
So take a deep breath, and as the Buddha says, "Do what you can, with what you have, where you are".
PAINTING CLASSES at THE STUDIO (37 Morris Road, Woodend).
Our Tuesday night MEDITATION MANDALA painting classes are progressing fabulously well, and we are booking for the next set of 5 classes for September. 4th September to 2nd October.
Go to www.jahnehopewilliams.com to see more, and email me to book your spot.   yogafirst@netcon.net.au.
TUESDAYS from7pm- 9pm   COST $250 for 5 classes – Two more classes for the first session to go, but we are taking September bookings.
All materials will be provided. Start Date for next classes: 4th September
By the end of the class you will have a unique image to take home, and frame to put in your own meditation room. Maybe good enough, stunning enough to be an heirloom. No painting experience needed. If you are nimble enough to sign your own name, you can do these classes.
SUMII (ZEN YOGA) BRUSHPAINTING – "ONE BREATH ONE LINE"
Fridays 12.30 and 6.30pm and Saturdays at 9am and 2.30.
Our first class on Saturday morning was fantastic, and the students even started painting bamboo. I tempted them with painting of goldfish, but bamboo is where we are at. It was interesting to see how much more focused the yoga class at 10 was after we had spent an hour painting.
This is the traditional painting on rice paper, but with a twist. On the longer Friday and Saturday afternoon classes, we will be doing it the "zen way" and painting things that can't be painted. Love, joy, yoga, spirit, speed…etc etc.   No right, no wrong, just what you can do. Your expression. We will be using traditional materials, we will be doing yoga breathing, AND A PAINTING will be the result.. Grind the ink, use the brush, paint the painting….. Sounds easy, BUT as in yoga, the foundations are everything.
PAINTINGS at RED RESTAURANT (next to C'Wealth bank High St, Woodend) and THE FOUNDATION
The last art show went well, and we even received have some donations towards the Foundation. If you were unable to come to the show, and would like to donate please direct debit any amount to The GitaJaia Yoga Foundation, Commonwealth Bank in Woodend. 063806 10200584. Any amount will help, no matter how small.
Please come to the restaurant and have a look at the paintings, and please buy a painting. It all goes to The Foundation. The next showing will focus on THE TAROT.
I will be hanging the tarot this coming Sunday.
STUDIO/CHURCH YOGA CLASSES:
…..are filling up. Please, if you say you are coming, come. If you can't, then please let me know. My home Studio is not huge, and I want to take as many as I can, but I can't hold your place if you only come occasionally. If you have told me you are coming to a specific class then I hold the place for you – it could mean I turn someone away which is unfortunate if you don't come. Of course, if you want a private class to suit your very own special timetable, I can do that, but the cost is $85.
YOGA WITH JAHNE…..CLASS TIMES – all STUDIO classes $20 – at the Church by donation or free.
MONDAY –    Church: 11am Hatha.12pm lunch/1pm meditation – BY DONATION
6.30pm Hatha at the studio
TUESDAY     (NO 6.30 Yoga) 7pm now a Thangka painting Class held at The Home Studio.
WED.            12.30 HATHA-YOGA
5.30pm Gentle Restorative at home Studio.
6.30pm Hatha at the home Studio.
FRIDAY       Church: 3pm Hatha Yoga
6.30pm Sumii ZEN YOGA painting class
With an earlier one on a Friday at 12.30
SAT.              9am Sumii ZEN YOGA PAINTING (60min Class), $30 per class, 10am Hatha Yoga.
12.30 Restorative.
2.30Sumii ZEN YOGA PAINTING (90min class) $175 for 5 weeks.
                         MATERIALS FOR PAINTING CLASSES – everything provided.
SUNDAY      4pm $5 PENDULUM CLASS at the studio.
COST:  Yoga $20 per Class Or CLASS PASS – $135 per 10 CONSECUTIVE classes for students of three years standing or more, and $165 for new students
This price will apply during the transition, and then will apply to long term students. New students will pay $165 per 10 class pass (normally $200) After 3 years as a student with us, the cheaper rate will apply.
UNITING CHURCH CLASSES (FREE or by donation)
Next door to the Police Station, Forest Road, Woodend.
Monday: 11am Hatha Yoga, 12noon lunch and 1pm meditation at Church.
Friday: 3pm Hatha Yoga
PARKING HOME STUDIO – 37 Morris Road, Woodend.     Park on white gravel in front of the studio, or in the drive-way directly opposite in front of double grey garage rolladoors. Not in front of neighbours driveways please.
MONTHLY TEACHER TRAINING:
HOME STUDIO:   The next one will be on Sunday 2nd September, 2pm to 4pm  at my home studio (37 Morris Road in Woodend). There is no need to book. Bring writing materials, and be early. If you are teacher Training student then the cost of the afternoon is $20 (to bring it in line with yoga classes) (which applies to everyone. If you are a visitor and not formally a student teacher with us then the cost is $30 – for a 2 hour class! Come.
BENDIGO Teacher Training classes –Next class is Tuesday 4th September at 3.30pm Turn at the Metricon building on the highway in Kangaroo Flat. It is a traffic light intersection, just up from Bunnings. Crusoeden is the building behind Metricon building, and faces Church Street. It's easy to find. Cost: $20 per class (to bring it in line with the cost of a yoga class) for everyone who attends – thank you. (Directors – Jayne Boyle  – crusoedenbody@bigpond.com).  Regular classes held – please email for timetable.
CLASSES AT OUR AFFILIATE STUDIOS IN EUROA, LYONSVILLE, APOLLO BAY – Pease email me for details.
Why Register with THE AUSTRALASIAN YOGA INSTITUTE? 
You trained with us, you are a part of our lineage (or we are a part of yours), Registration supports this. PLEASE, PLEASE CHECK YOUR REGISTRATION. You need to be currently registered for your insurance to be valid, and you will need to supply a copy of a valid registration to be insured.   Please check your insurance requirements – keep up to date. They change quickly.
REGISTRATION – CONTINUING EDUCATION REQUIREMENT.   THIS APPLIES TO EVERYONE.
We have fallen in line with other organisations and ask people who are registered with us and wish to re-register to do at least one short course in the year as a continuing education requirement. You need to keep up. You can do one of my little courses on ETSY, or someone else's, doesn't have to be onerous, just something to keep you on your academic toes so to speak. Just watching a DVD won't be enough unless you actually write a report on what you watched and why you watched it – the outcome – how it changed how you do what you do.
REALLY HELPFUL BOOKS:
ETSY, ETSY www.myyogabooks.etsy.com
I write books to help you in your course. Please download them, and then please use them in answering your modules. Please never imagine that I don't read your modules – I do. If you misquote, I will pick it up. What will you find on ETSY? YAMAS, CHAKRAS, HYPERMOBILITY, THE FIVE TIBETANS AND TEMPLATES and more. There are lots of books there to help you in your progress to graduation. If you do your course WITHOUT reading the hypermobility books, you will find your work being questioned.
PRINTS: HIGH QUALITY Prints of my artwork will be available on etsy as soon as they are available.
CONTACT:  EMAIL/POST:  Please use the email address  yogafirst@optusnet.com.au  for anything to do with accounts,  or the usual yogafirst@netcon.net.au. to get to me. If you do want to speak to me personally, then email, make a time suitable for both of us, and then we can chat.  If you do it this way, rather than just "wing it", you can be reasonably sure I have time, and you will get my attention.  POSTAL ADDRESS is not at my home –Please address all land mail to PO Box 14, Mt.Macedon.  Vic. 3441.  Until you see a change written here in large letters, that is where it will be.
Don't forget to Register if you are teaching even if you have not graduated (especially if you have not graduated), insure and re-subscribe to the videos every 12 months.   Don't leave these to the last minute.
Love and Blessings
Jahne…….
Newsletter sent out by The Australasian Yoga Institute, www.yogabeautiful.com.au