Dear Yogis,
What a strange and wonderful time we are in.. two steps forward and one step back.  The news from above is, we can have yoga classes if everyone is vaccinated… if everyone is perfectly healthy (whenever does that happen – there is always someone with a cold, especially if they have children).  So where are we if  everyone is vaccinated and a class member has a cold?  If you have been in a shop  and sniffed or coughed you will know what I mean – everyone dashes for cover.  It is like living through the "Black Death" in Europe.  We will get to the other side I am sure.  Please know every one of you that we are doing the best we can do to keep you all safe.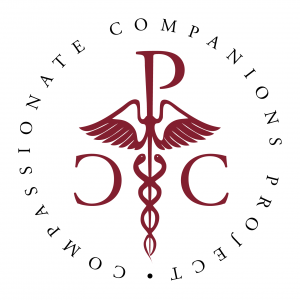 We talked this morning in CCP about what to do if an acquaintance or even a student refuses for whatever reason to be vaccinated.  The class came to an agreement that we could support this decision if the person was taking responsible steps (regular practice, good diet, spiritual work)  to boost their immune system.   Not just saying they do, but actually doing these things.
It is going to put us all in uncomfortable situations, and having to make uncomfortable decisions….but sometimes these need to be made.  We are doing what we can for the good of everyone.  When one person in the Woolies storehouse got covid, 3,000 workers were isolated!  Does that make a difference to everyone? YES.  So, don't be part smart.  Everyone counts.
OUR SCHEDULE
ZOOM UNTIL NEXT WEEK – this allows everyone time to get vaccinated, and tested if necessary (I think by next Monday all these things will be done).  Then we can all start on the same page, although I believe some yoga studios are returning.  However, if one person in a class tests positive, then everyone has to isolate which is more than a nuisance when we are just being released…. when we can be as careful as possible, we will be.
YOGA: Monday hatha 1pm, Restorative Wednesday at 5.30.  From next week we will resume STUDIO 1pm Wednesday Restorative and 5.30 Studio Yoga together with our usual 1pm Monday and 5.30 Wednesday.  We are requesting that studio class be vaccinated.
STUDY:  Monday 6.30 Teacher Training, Tuesday CCP 7.30pm, Friday TAROT 6.45pm, and Sunday CCP 10am.
We are going to have a TAROT MAKING CLASS (or finish the cards you have started).  This can be the Friday Class from 6.45 to 8.45pm. The cost for the class will be $50 for 4 classes which is what we charged last time.  You should be able to make your own tarot or oracle cards in that time.  Any medium, Pencil, ink, paint, collage.  Whatever you like.
WIM HOF BREATHING
Thinking of this – whilst you are making these decisions, and before you have the vax and after, please study the WIM HOF BREATHING METHOD (youtube).  It boosts the immune system (and keeps you feeling young, energetic and fabulous).  WIM himself, who I think is in my age bracket, runs naked around the North Pole.  His breathing technique has been subjected to scientific scrutiny and came out a raging success.
Once he was injected with a virulent bacteria (there was a control group who was and a control group who was not)…  he did the breathing after the inoculation, had a nap and got up as right as rain.  Those that did not do the breath succumbed to the dreadfulness of the bacteria.    Then there is the ice water shower or bath after the breath – an essential step.  It is winter and I use cold water on my feet and legs after a hot shower.  In summer I do the whole body with cold water.  Most refreshing.   I think it is working – I will let you know after I have my second vax and get my blood test..  We all have to be injected with the covid vaccine – we all need "The Method".  If this works for him it will work for us, and thousands say it does.
Go to his web site, and yes, "THERE IS AN APP FOR THAT".
I LOOK FORWARD TO SEEING YOU ON ZOOM (or flying around the room with joy)
NAMASTE – JAHNE