This month, The Australian Yoga Journal has a double page spread (page 23/24 issue 77) entitled "SENSATIONAL CBD".  It was in their "Healing Issue", not featured on the front page, but an important spread all the same.  It was fantastic and brought CBD to the front page for yogis.  We have been featuring it for a long time.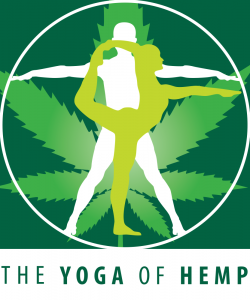 Many of our students have experienced and used our hemp oils and essences, and if you haven't caught up, I would like to introduce our new YOGA OF HEMP oils and essences at a special class.  Please come to THE YOGA OF HEMP introduction and restorative class at 6.30 this Friday the 16th of August at 6.30pm.  There will be a restorative yoga class quite suitable if you are a bit "rusty".   I will have nibbles, refreshments, you can see the oils and essences and sample, we will discover "what is hemp, what is CBD, what is cannabis and what is marijuana" and the differences.  It could be life changing.
If you can't come, I do have books on www.myyogabooks.com.au, especially "Jahne's Kannabis Kitchen".  I can do mail order too, and you can buy a bound copy of the book if you don't like downloads.  Email me at yogafirst@netcon.net.au if you want more information.
This is an exciting time.
Have a lovely day. Namaste.  Jahne