Dear Yogis.
Here we are at the beginning of another unusual week.  I have been super busy finishing the TeaLeaf Reading cards and bringing them to you, and organising the next tarot training class and our Tea&Tarot afternoon on the 28th of this month.
This Saturday we had a wonderful Tarot Training and I have opened the door to those of you who want readings, but only for students and people I know at the present.  I will be going onto zoom for Tarot and for the Tarot Training.  I will let you know when I have this organised.  At present, if you are interested in knowing more (The Get-Together, Readings, Trainings….)  – please email me and I will keep you in the loop> Email:yogafirst@netcon.net.au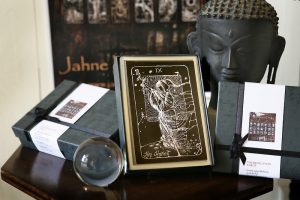 Years ago I did meditation training in London with Osho.  Because we think our teachers will be around for ever, I didn't take as many classes with him as I was able to. I believed I was too busy – it was my loss and now it will have to wait until next time.
Osho of course was a Zen master (although he may not have considered himself that), and his books which can be read at the Theosophical Library or purchased at the bookshop are still sharp and relevant.   Unlike  other religions which rely on dogma and superstition, a pillar of Zen is the belief that we each have a unique ability to reach enlightenment without intervention.  Osho, like Jesus came to tell us we didn't need to have an intermediary to find God or Enlightenment.  This capacity can be realised ONLY THROUGH MEDITATION . One of the Biblical sayings  "As a man thinks so is he", and the idea of going inside to find God, not going to the Temple and paying for guidance… were both radical ideas in their day, and led to death….
Although I did have a valued student who moved away from our school because she said "her colleagues" didn't like the idea that she was being taught by someone who practiced reading the tarot.  I hope she notices that I haven't stopped, in fact I am doing more.
The history of the tarot is most interesting.  We believe it was being used prior to the Egyptians, and later during the Middle Ages was used as a code to transmit the teachings of the medieval mystery codes. Some people say that the number of cards is based on the steps taken by Siddhartha – the infant who was later to become Gautama the Buddha.  He walked seven steps forward and seven steps backwards in each of the four cardinal directions, and as legend has it this became the model for the number of cards in the minor deck.
The major arcana which is  the suite that I tend to focus on in my readings,  tells the story of the human spiritual journey, from the Fool to Completion.  It is a journey of self-discovery, and like the sound of the gong is a spiral with each Completion leading to a new level on our path.  This journey for most of us does not lead to 12 years in a cave, or sitting on a mountain top, but through a rich blend of daily doings which can become our meditations.  I have been as deeply moved watching a monk sweep a floor, as I have in any high meditation, and find the power struggles in the yoga room or a kitchen as significant as understanding any sutra.  Even our relationship struggles can teach us where we are on the path.
It is in a commitment to making the whole of life a meditation that this deck was channelled to me.  I daily dedicate it to the Buddha in us all.
The Buddha is no-body's monopoly, it is nobody's copyright.  It is everybody's innermost being.  You don't have to be a Buddha to be a buddha.  To be a buddha transcends all concepts of religions; it is everybody's birthright.  Persuade it to come along with you, to your daily activities, so everything in your life becomes a meditation, a grace, a beauty, a benediction.
OSHO: No Mind:The Flowers of Eternity