Good morning Yogis,
As I write this it is theoretically my Thursday off, however, I know tomorrow is going to be very busy from very early on, so I thought I would get this done TODAY.
SCHEDULE
ZOOM: Friday 6.45 Tarot meeting.  Monday 6.30pm Teacher Training (all welcome) and Tuesday 7.30pm CCP
STUDIO:  Friday 5.30 Yoga, Monday 1pm Yoga, Wednesday 1pm (Full), Friday 5.30 Restorative.
WORKSHOPS/MEETING:  Saturday 27th November, 1pm to 4pm "Reading Core  Temperature" leading into MANDALA PAINTING"   This is an art class, and getting to know yourself on levels you  probably had not thought about.  After more than a year of free classes, this one is a paid workshop –   1pm to 4pm, art materials supplied (including nibbles and bubbly, $55).  This will be the last workshop for the year… hopefully the sun will shine and we can be festive.
WHAT'S NEW.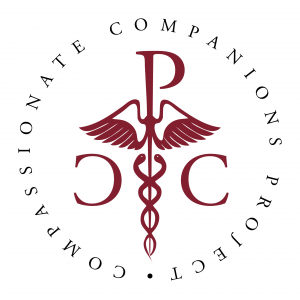 We have finished the first CCP COURSE, and I am taking bookings for the second.
The more that I consider this course, the more I understand the qualities, the energies we are dealing with.  Before COVID I began a course in Herbal Medicine in particular the Bach Flower Remedies.  I have now finished the certificate and diploma courses, and have the documents to show you….It has been such an interesting journey and I realise now that it was put there for me so that I could expand even further the work of The Compassionate Companions.   I am not ready yet, but when I am, I will introduce to you the Bach Flower Remedies and Flower Essences for those who are "failing" or are on their was to the "next place".   The flower essences deal with emotions not diseases and are therefore perfect to be given to our clients.  They can do no harm, can be given no matter what other drugs have been prescribed…. and these essences work.  
If you are interested in expanding your CCP course, or learning about Flower Essences in a Hospice or Hospital situation, please email me.
RELAXATION
It has been such a wonderful wet winter, and plants which had struggled in the "dry" are not just growing they are thriving.  I have been very pleased to make up tea bags of HAWTHORN TEA, and Packs of SMOKING HERBS for relaxation.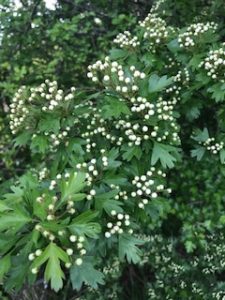 HAWTHORN TEA.  I have been taking this tea after my covid vaccination caused my blood pressure to escalate to dangerous levels… Today I am pleased to let you know that My lunch time reading was 112/67.  A very good BP reading for anyone.
If you would like to join me, or you know someone who needs this simple therapy,  One tea bag lasts at least all day.  You can drop it in your usual tea or have it alone.  It is a lovely mild tea, and one of my clients says it tastes and smells like ordinary tea.  I have packed 6 tea bags for $25 including postage. Buy with PayPal (and debit or credit) in the at www.myyogabooks.etsy.com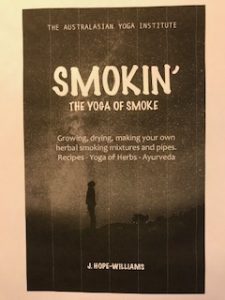 SMOKING HERBS.  I have always been totally opposed to smoking cigarettes as my mum and dad were both chain smokers.  The house and everything in it had the dark, acrid smell of nicotine, and I determined early on that when I grew up I wanted my house to smell lovely, and most of the time it does.
However, I was not introduced to herbal smoke until I was in my early teens.  I remember the '60 (yes, I was there), and loved herbal smoke taken carefully.
Today I have grown and milled my own smoking herbs and I offer them to you (yes, there is a book on etsy too).  These herbs smell lovely and they are lovely.  They are relaxing without containing cannabis, although they do contain damiana which I am told is a cannabis substitute.  Whatever, this is a mild, relaxing smoke.  I make my own pipes with very small bowls so that I can indulge and not be overpowered.  Even making them is relaxing, particularly drying the hops.  If you want to join me, or buy a bag to gift to someone for Christmas… then the cost is  $30 for 25grams (they are very light and fluffy).  This includes postage.  Buy with PayPal (and Credit or debit) at www.myyogabooks.etsy.com
Please, come to yoga, tarot, or the workshops.  I would love to see you…
SEE YOU ON THE MAT,
NAMSTE JAHNE