Dear Yogis,
ZOOM:  I have had ONE response to zoom classes = not enough interest, but lots of interest in Teacher Training and Tarot.  So, we will begin our ZOOM experiment with Teacher Training.  I would like to start at 7pm on Monday 29th June unless something changes.  There is a charge just as if you were sitting in front of me, no difference.  I will contact each of you with regards to the charge and when that has been sorted will send you the zoom ID.
I have to report on covid today.  Some suburbs are hot spots and as a result, we are again in semi-lockdown and already the toilet paper in our local Coles is running low I am told.  It has caused the abbreviation of our Sunday Tarot Meet-Up.  I can only take 5 persons, and none from a hot-spot suburb, and all the other covid requirements re health apply. Please register if you meet requirements and would like to join me.  We need to be safe.  It is up to each of us to keep others in mind.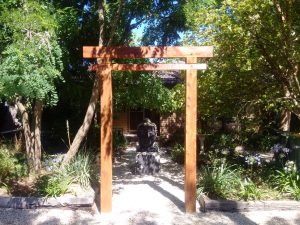 Covid News.
There have been LARGE outbreaks of corona virus in meat processing plants across the UK and Europe.  This is not because the virus likes a meat diet, but because of the way this particular group of workers do their jobs.  The production is loud so they have to shout thus spreading droplets far and wide.  Although they wear protective gear – usually not masks, they are close together so any infection is spread quickly, and the climate in the factories is wet, cold and dark, all things the virus likes.   PLUS the majority of workers in these factories have limited understanding of the local language, so they don't understand the dangers (something we are finding in Australia).  NOTE: It is extremely unlikely that you could catch corona virus from meat products.  There is no evidence of this.
CANNABIS AND COVID.
As you know, via the Kannabis Kitchen and Wild'nWeedy I have been the voice in the wilderness with regards to cannabinoids, however, it seems Cannabinoid medicines could be the key to combating the leading cause of death related to COVID-19 infections, (says Melbourne biotechnology company Impressions Healthcare).
The company has commenced animal studies to assess its IHL-675A drug against sepsis-associated acute respiratory distress syndrome (SAARDS). IHL-675A is made up of cannabidiol (CBD) and hydroxychloroquine – historically used to treat malaria.
In many cases COVID-19 causes only mild symptoms. But once patients become critical and need the use of ventilators, SAARDS is the most likely cause of death thereafter. It is also a leading cause of death associated with some lung, urinary tract, stomach and skin infections.
The initial trial involves the drug treating rodents with induced sepsis, also known as septic shock or septicaemia, which occurs when the immune system overreacts to an infection and produces excessive levels of cytokines.   "Elevated levels of those cells secrete more cytokines, and this 'cytokine storm' recruits even more immune cells, fuelling a cascading cycle that eventually damages the host tissues and organs," according to Impressions Healthcare.  Childrens' immune system being less developed does not react so aggressively which may be the reason they seem to have a natural immunity.
SAARDS is a result of the lungs being damaged by this hyperinflammatory response and is characterised by widespread inflammation of the lungs – known as pneumonia or wet lung – which hampers the body's ability to oxygenate blood.  IHL-675A may limit the progression of infections to sepsis hyperinflammation caused by the cytokine storm feedback loop.
NUTRITION
Apart from this report which associates cannabinoids with a possible "cure" for the sepsis associated with covid, no-one is really focussing on what we all can do to make ourselves resistant. I am using my own CBD boosted moisturisers and face cream.  It's easy and I don't have to think about it.    This virus is not going to magically disappear, however, we should respect it.  It needs a host, and if we become resistant it will no longer be able to invade us, or if it does,  it will result in a cold, not a full blown attack.   The responsibility is in our court.  I am not saying eating your greens will protect you entirely, but if you do take a more responsible attitude to eating a rounded and nutritious breakfast, lunch and dinner (and adequate supplementation of Vit.C, D3, and zinc especially) , you will be doing the absolute best thing you can for your family (and yourself).
I am keeping in mind and implementing for myself the Chinese recommendations.  They are doing the washing and sanitising, they are also doing the salt gargle when they come in after work or being with others.
Keep warm, keep well (and laugh often – it boosts the immune system.  Maybe that is why children are more immune to the virus, they laugh a lot).)
NAMASTE – JAHNE