Dear Yogis,
What a strange time we live in.  Here I am in my pyjamas, wearing a rather nice jacket that is now doubling as a "morning coat" and preparing to talk to you all via a newsletter/blog...  Whilst I can fit many more of you in the studio via blogs and zoom,  I am looking forward to the time you can actually come back.  I keep the studio clean and warm for you.  I don't want to be like Miss.Haversham in Charles Dickens "Great Expectations" who sits in the dust at her wedding reception memories that never were.
It is easy for some to stay in bed until 12, and get more and more reluctant to take part in the day especially as in Melbourne Central they have weeks to go before they are allowed out of isolation (voluntary house arrest).  I do hope that the people running Victoria glance occasionally at the way that the Swedish people (and Western Australia for instance) are dealing with the Pandemic.  They are managing to keep everything under control, the Country running as usual, and focussing their money into supporting the medicos and support workers dealing with the people who have or are most susceptible to the covid virus.   I think it makes sense… what do you think?  No politics please, just common sense.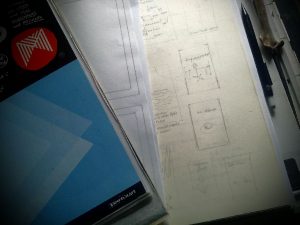 MINDFULNESS ACTIVITY CARDS.  I love making cards, and had the idea during meditation to make MINDFULNESS ACTIVITY CARDS.  So many people don't take time for this lovely practise because they don't know what to do.  These cards will help.  There will be 12 cards (I have them planned and drawn ready to do the final drawings).  You just shuffle, choose a card, and there is the MINDFULNESS ACTIVITY you can do for the time you have allotted.  I have the cards themselves framed up ready for the images, so a week or so and they will be ready for you.  I know how I will do the instructions and how to present them.  So, all I have do is get the finished product to you.
At our Saturday afternoon tarot classes I teach the class how to think about a theme, how to make the cards, design them, frame them, economically print, do the book (any book) and at many levels – home publish, or professionally print.  I have done it all and I can teach you how to do it.  Let me know if you want to join us $50 for three sessions – you can join today at 2pm even though you have missed one of this series – it is ongoing.  Email me, and I will send you the link after you have paid the $50 to paypal (details on the home page of the web site).  Email me first… yogafirst@netcon.net.au
I have picked up ideas from all over the place – the Melbourne Grafitti wall (probably wrecked now) and other useful landmarks.  I have always been inspired by the work in Sensory Awareness by Grindler, Insight Meditation by Salzberg etc etc.  I will let you know when I have them ready for you…  I would like to be able to offer them to you all for nothing, but I too must pay the rent.  I do think they will be a wonderful activity for those of you looking for inspiration and as always will make sure that they cost as little as I can manage…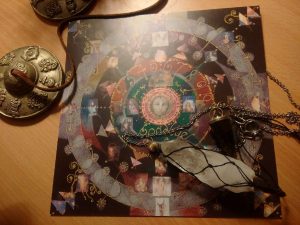 I have been super busy.  I check in with my pendulum every morning.  Check that the things I plan for the day are right, and in the correct order, that there is nothing missing, the timing is right.  The last couple of days I felt very much like my immune system was under attack.  I was tired, lacking enthusiasm, disconnected. You know the feeling you have when a cold is on the doorstep, I even had a cold sore.
I checked with the pendulum, got a regime organised, supplements changed a little, was advised a "Nanna Nap" (utterly sensible – Thanks Mum), and here I am this morning bursting with enthusiasm and ideas… how do you lovely yogis manage without a trusted pendulum advisor.  These small charts are available on www.myyogabooks.etsy.com.
They are duplicates of the big charts, but I use one many times a day because it can sit easily beside my computer.  Size? About A5.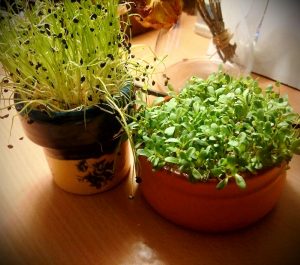 THE GARDEN: I have been growing greens in my bathroom.  Herbs.  It is much easier around here than dealing with frost, slugs (BIG slugs), snails and all the rest.  No matter the weather you can nip into the  bathroom and snip the beautiful greens for that designer look finishing touch over your omelette or whatever.  Because they are small the taste is very concentrated.   I advised some time ago to click on "The Seed Collection".  They have the best seeds for sprouting at the best price.  I have carrots, onions, alfalfa, chick peas, kale etc growing in small containers in the bathroom… they like it there.  I love the onions best.  They emerge carrying the seeds, so you get little green tendrils in the air topped with a tiny black seed. you can see them in the photo.  The onion taste and aroma is quite strong and not much is needed to drench your omelette in onion…  and, you don't have to wait long for a harvest. Days not weeks.
I look forward to hearing how you have filled your days, made some new discoveries, started new projects. see you at class…
NAMASTE – JAHNE