Dear Yogis,
This covid experience experience is visiting us/me as a teacher,  and I am learning many things.   One of the things I have learned is that without you my life has less meaning.  I love teaching you, doing these newsletters, and next week, speaking to you via ZOOM. Something I never thought I would do. It is my challenge, and I have a few.
If I went to my monastery in this time I could fill my days with meditation, and spiritual routine dependent on no-one. I would have nothing to achieve, nothing except the routine to comply with. I could feel good because I would receive validation just for being there, just for making that choice. But I have not escaped to there, am not there;  like you – I am here.  I could even escape at home, and maybe you are doing it.
I know the planetary reasons I feel like I feel, I know about the retrograde (which will last a few months), and the tarot cards. I like finding reasons for how I feel…  My advice to self – turn around, look at the spiritual.  Because I am me, I am not giving up on what God has put in my heart. He is waiting for me to look again, and not settle for what appears to be.  I am waiting for our clouds to turn into rain, and new plants.  I am waiting for new ideas to grow into fruitful paths.
In the TOWER, the 16th card in my Tarot pack, I learn that there is an obstacle, a tiring one.  I could start to climb and give up, I could just curl into a ball and wait things out in which case nothing would change and things would get dark.  Or, I could climb down the ladder and run away, in which case I would learn nothing and once again, nothing would change, except I would have a feeling of failure. No matter what other choices I made I would know there was a Tower I did not climb, an opportunity I did not take.   The challenge, the Tower –  and no matter how far I ran, I would know I had given up.   Now is the time to climb the tower no matter the obstacles, no matter your imaginings…. plant good seeds, nurture them and watch them grow.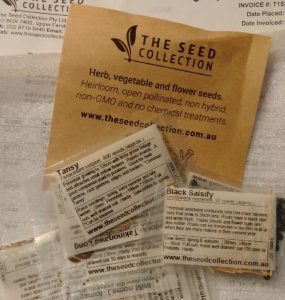 You have to have a made up mind and decide that abundance is on the way, look again and do what it takes.  Like me, you may be climbing today.  Have faith that you will have a sign of what God is doing in your life.  You will look at the world from the top of the tower.  Look again.  When you keep looking up,  keep climbing no matter the obstacles, you will be able to see what is your destiny.  Look up again.  There is a new beginning.  You wouldn't be alive if there wasn't something fantastic up ahead of you.
If you keep the faith, if you keep climbing your particular tower, doors will open, opportunity will track you down.  That stirring is new life.  Keep your faith stirred up, live with expectancy.  Your difficulties are set-ups, not set-backs.  No matter how things look in the physical,  rest in the Spirit.  You will still get what you have been promised.   You would not have the dream if there wasn't a way for it to come to pass.  
Please let me into your world.  If you are interested in zoom yoga classes, weekly zoom teacher training sessions (most suitable for those who are struggling with the course), and zoom tarot and tarot training sessions…. please email me at yogafirst@netcon.net.au and I will give you the password and the code required. If you are not confident in this new technology – well, neither am I.  Let us learn together.
 I can't give you what you want if I don't know what it is you want.  EMAIL me.
Have a lovely day, no matter the weather, no matter the height of the tower.
NAMASTE – JAHNE