Dear Yogis,
Last Saturday I didn't go to Church because a friend lost his best horse whilst she was delivering a foal.  The foal died first and then the mum died.  A complex birth and he was upset – I spent time on the phone and chose that over Church.  Today I discover that the Church has become Tier one after a person at that particular Saturday service tested positive to Covid – had I been there I would have had to isolate.   I was blessed.  Sad the horse died though.
SCHEDULE
ZOOM:  Monday 6.30 Teacher Training (Free), Tuesday 7.30 CCP Study, Friday 6.45 Tarot/pendulum, Sunday 10am CCP
STUDIO: Monday 1pm (full), Wednesday 1pm (Full), 5.30pm (vacancy), Friday 5.30 Hatha (Vacancy)
COMPASSIONATE COMPANIONS PROJECT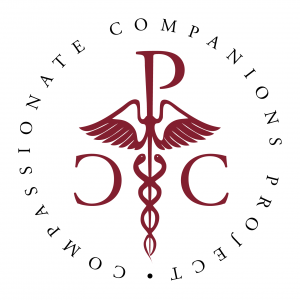 I was listening to Radio National this morning and learned that there is a huge shortage of people who will work with children in all areas that impact mental health.
Maybe if you are a Compassionate Companion and this is an area that you are interested in, then there are opportunities out there for you.  You could contact your local council, G.P's and other places which work with children.  I would contact "MABEL" if I was looking for CCP work.  They seem to have a lot of opportunities for people working in our area of expertise.  If you are a CCP Graduate with BachFlower expertise, this is a combo I think would be especially fantastic with children.
Last evening on our zoom call we were speaking of the film DEAD MAN with Johnny Depp.  This film is a classic, and shows one mans journey into life and death. Thanks to our student Kate, we have the link.
Dead Man movie link: https://archive.org/details/Jarmusch1995DeadMan
HERBS AND THE HEART
Before I had my first vax and then a week after my second I had my blood tested, just to prove to anyone out there that it doesn't effect those markers – or it didn't effect mine.  Everything was as it always is – fine.  However, it did effect me in another way.  After the first Vax I had periods of extreme tiredness.   This passed, and then after the second one, the same thing happened but not as extreme.  This time though I asked for a blood pressure monitor so I could see what was happening.  Yes, my blood pressure was higher (for no particular reason), and no matter what i did i couldn't get it lower.  
Then I remembered HAWTHORN. The photo above  is of hawthorn in full fruit.  The leaves and buds/flowers are even better than the fruit from a therapeutic point of view..
This tree used as hedgerows and windbreaks by the early farmers is easy to find, and written about in almost every reputable herb book – English, Indian, Japanese and Chinese.   So I went out, picked the just exploding flowers, leaves and shoots, dried them,  and have been having the tea since Saturday. Result according to the hi-tech monitor is I am now back to NORMAL, after only three and half days.   Moral of this story is – go out with your bags and collect.  Now is a perfect time.  Dry them until they crackle and become tea like.  If you have a heart condition, take the tea at least three times day.
Let me know how you go with the collecting.  If you want to sample mine –  $25 for 20g plus $5 postage.  Fresh picked (wild crafted) from the MtMacedon Trees.
A LETTER FROM MERYL STREEP…..
"I no longer have patience for certain things,
not because I've become arrogant, but simply
because I reached a point in my life
where I do not want to waste more time with what displeases me or hurts me.
I have no patience for cynicism, excessive criticism
and demands of any nature. I lost the will to please
those who do not like me, to love those who do not love me
and to smile at those who do not want to smile at me.
I no longer spend a single minute on those who lie
or want to manipulate. I decided not to coexist
anymore with pretense, hypocrisy, dishonesty and cheap praise.
I do not tolerate selective erudition nor academic
arrogance. I do not adjust either to popular gossiping.
I hate conflict and comparisons. I believe in a world
of opposites and that's why I avoid people with rigid
and inflexible personalities.
In friendship I dislike the lack of loyalty and betrayal.
I do not get along with those who do not know how
to give a compliment or a word of encouragement.
Exaggerations bore me
and I have difficulty accepting those who do not like animals.
And on top of everything I have no patience for anyone who does not deserve my patience."
I will see you on the mat (or on zoom)
NAMASTE.  JAHNE