Dear Yogis,
ZOOM:  
MONDAY 6.30pm.  We are keeping on keeping on with our HYPERMOBILITY Monday sessions.  The students want to know more.
TUESDAY 7.30pm.  Once we have worked through the Sutra, we are going to move on to a Study of Rumi.
SATURDAY 2pm.  This workshop will happen at the studio this week – our monthly in-house session..  Please let me know if you plan to attend.
"PRECIOUS GIFTS"  When Prabhupada the founder of the Hare Krishna movement moved to New York from India, he was penniless, homeless, friendless,  had just turned 70 and had his first heart attack!  He just trusted God.  A tiny empty shop in the Bowery (one of the poorest,  most crime ridden boroughs in New York)  was made available to him.. above the door was a sign left over from a previous occupant.  It read "Precious Gifts".  When I am doing anything I think of how He started and how teaching Sacred Texts, teaching Yoga and The Gita and  trusting God caused his message to spread world wide.  No internet, no mobile phones, no computers.  Thinking about that, I am taking you all back to basics….  BACK TO THE BREATH.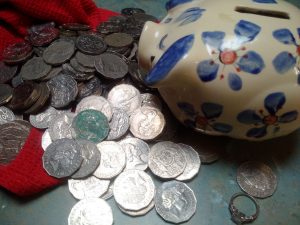 "ABUNDANCE BREATH".WORKSHOP AND TRAINING SESSIONS. (Starting Sunday 7th March 2021, 2pm to 4pm – One ZOOM Workshop afternoon plus four weekly evening zoom training sessions, plus ebooklet).
"THE NEW SCIENCE OF A LOST ART".  When I use the technique myself, and when I teach it, I have refined conscious connected breathwork techniques,  combined with active affirmations.  I could have called the workshop/course anything, but at its heart it is all about ABUNDANCE. There are lots of breathing programs out there with no philosophical background and with all sorts of fantasmagorical names – but ours is simple and effective, not just to use but also to teach others.  EARNING, SPENDING SAVING – not just about money.. can be about any area where you need healing.
 Modern research is showing us that making even slight adjustments to the way we inhale and exhale can not only BRING US ABUNDANCE, it can jump-start athletic performance, rejuvenate internal organs, halt snoring, allergies, asthma and autoimmune disease, and even straighten scoliotic spines. None of this should be possible, and yet it is. Try it!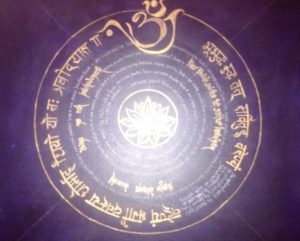 Drawing on thousands of years of medical texts and recent cutting-edge studies in pulmonology, psychology, biochemistry and human physiology, Breath turns the conventional wisdom of what we thought we knew about our most basic biological function, on its head.
Although we are reeling from covid and holidays, and we probably are not thinking clearly about anything, however I would like you to think about hosting a zoom training on the breath for your trainee teachers, teachers and graduates on this most important topic.  We can have a special zoom workshop just for your students…which you can carry forward.
Breathing correctly combined with meditative techniques (which overcomes problems with students who say they can't meditate), is a powerful program, and one that our graduates from the workshop/trainings can take to their lives, their studio, or freelance to doctor's offices, physios, hospitals and etc.   There will be a small home study component with a quiz at the end to comply with insurance requirements for those who will teach – and most will.  The actual breathing taken to your clients will blow their minds and have them look again at how they think the world works…
If you believe your thoughts create your universe – what were the thoughts that created your personal reality?
If your thoughts create your universe – how do you change your thoughts to change your universe?
If your thoughts create your universe – what kind of thoughts would be most beneficial?
Rumi reminded us about reality and abundance……
"How long will we fill our pockets
Like children, with dirt and stones?
Let the world go.  Holding it,
We never know ourselves, we are never airborne".  (Rumi)
I WILL SEE YOU ON THE MAT.
NAMASTE.  JAHNE