Dear Group,
We are putting in place our winter Schedule…
ZOOM: This will remain the same.  Mondays 6.30 Gita, Tuesdays 7.30 Herbal Workshop, Friday FREE tarot.
STUDIO: Changes. Monday 1pm (full), Wednesday Restorative 1 vacancy, Friday 1pm Hatha and Chair Yoga.
THE END OF THE MONTH LUNCH: Will now have to be on a Thursday – Yoga has sneaked into Friday.  Next Lunch.  Thursday 31st March at 12 noon at THE VICTORIA HOTEL in Woodend.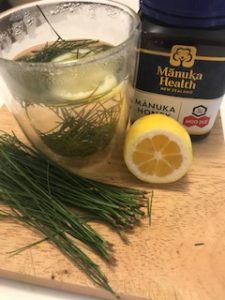 WHILST you have been relaxing and shopping at Coles, I have been using the produce that is dropping from the heavens into my lap.  And I have not stopped yet.  I have not stripped the psyllium, and I have more lemons.  In the cupboard, I have Nucello, Vin de Noix and apple cider vinegar fermenting and forming a "mother".  I have two more jars of apple cider vinegar just begun, more fruit in various forms in the freezer and dried. Plus I dried two trays of tomatoes which went down to one large jar.
I have also put down a vinegar/lemon cleanser which has to ferment for two weeks.
WALNUTS?  Imagine a beautiful cracker with double brie, the creamy flesh of young walnuts stored in oil, topped with a home dried tomato.  Bliss.
I am ready for the winter, and there is so much to do.  Over the weekend I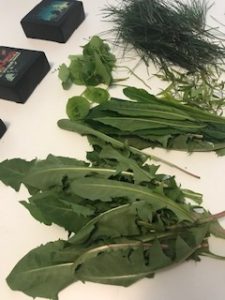 am going to pick some sorrel and turn it into powder.  As soon as pumpkin is cheaper, I will do the same with that for winter soups.  If you have too many zucchini I would love some please, even the whoppers that have gotten away from you unseen until harvest.
I would love to introduce you to the joys of foraging (my favourite apple trees is still waiting for me as seemingly no-one else cares).  Maybe the school holidays will present an opportunity for you?  If you are interested in coming on a walk and finishing in the kitchen please let me know – 4 sessions would be good. Email me – I could also zoom. yogafirst@netcon.net.au
THE HERBS AVAILABLE TO YOU
Turkey Tail Powder –  25g $30 including postage
Reishi Powder – 25g $30 including postage
Reishi Dried Herb Slices 25g $30 including postage (I put mine in a little red wine, honey, spices and ashwagandha to make a tonic wine).
*Herb tea for IBS and Bloating tummy (who doesn't know that feeling?)
*Herb tea that has a reputation for helping with anaemia.
*Herb tea for sleeplessness.
and *Herbs for HEART HEALTH  (I use Hawthorn, and this is in the Herb tea).
HERB TEAS $53.50 a pack  of 6 including postage.  This will last about 10 days to 2 weeks depending on how often you dip them into your own teas, or water bottle. You can add honey or lemon to taste as you want to.  The little pouches as you can see I make and tag myself, as well as growing, drying and packing the herbs.  They are not like regular teas, you don't jiggle them to make the water dark – these are herbal teas to have you feel better… one tea bag will last at least one day, with me two, jiggled into any tea or water you are drinking.  After they are finished, I drop them into my drinking water jug…I might have 4 or five in the jug at any one time.  No chemicals are water or lost.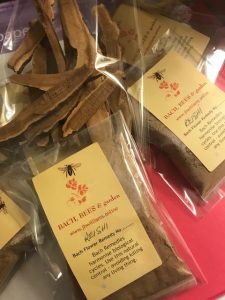 Reishi's alcohol-soluble triterpenes go a step further.  Scientists have discovered that alcohol extracts from Reishi mushrooms are "the only known source of a particular group of triterpenes, also known as ganodermic acids, which have been found to have direct cancer cell cytotoxicity on a wide variety of cancer cell lines".
BACH FLOWER THERAPIES are available in the studio and via zoom, as is PAST LIFE TAROT.
My booklets will show you how to do all this for yourself.  There are no more lock-downs in sight, but if I can make time to get the pantry ready for winter, you can too.
"Opportunity; depends upon the use of same. Every experience and condition is a useful experience, and these are either made as stumbling-blocks or stepping-stones."     Edgar Cayce reading 1424-2
I WILL SEE YOU ON THE MAT (MAYBE AT THE NEW TIME)
NAMASTE. JAHNE