Dear Yogis,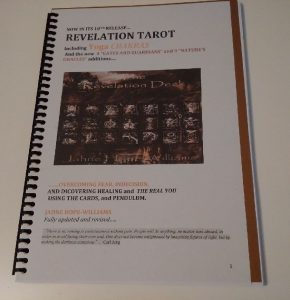 I have had an interesting day off.  I needed some top of the line printing done locally.  Not as easy as it once was.  Make an appointment then go to Gisborne, wait for the printing, limited paper stock, etc etc…..  All worth it.  I now have a small number of copies of our COMPLETE REVELATION TAROT BOOK, including The GATES AND GUARDIANS.  They are A4 size, bound by me (I did a beautiful job, and they look rather good).  The same sort of paper that Vogue is printed on.  Your book looks and feels good.  If you would like a copy let me know.  Pay for it the usual way – on the DONATE BUTTON on the home page of the web site.  $59 including postage).
At our YOGA CAFE we will be practising winding a Hijab style mask, great if you wear glasses, have a hearing aid, or just hate elastic around the ears.  Come to the cafe with your large square scarf, and we will play.  One of our graduates says she is going to dress in a vintage Rajasthani Wedding sari.  I can't wait.  I like touching and feeling vintage fabrics, which of course will not possible at the moment.  You are welcome to join us at 11am. Let me know if you would like to come.  I will be sending our a ZOOM ID this evening.
ZOOM DATES
FRIDAY: 11am CAFE YOGA, 5.30 Restorative Yoga with Weights and Straps.
SATURDAY: 12.30 Restorative yoga (weights and straps optional). 2pm Tarot Training classes
SUNDAY: 10am Yoga Teacher Training 2pm, Topic, Bahgavadgita.  Free repeat class only accessible if you pay for this class. Sunday 2pm MAKING YOUR OWN TAROT/ORACLE CLASS.  Bring 10 small sandwich type bags, magazines, scissors, and a pad and pen to make notes. Cost: $50 for three sessions.  All welcome.  No artistic skills required.
IMPERMANENCE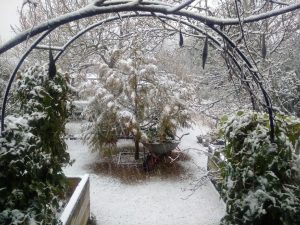 We grow up and we grow old.  Ask me about it!.  We human beings are in a constant process of change.  We change, recreate, grow, and die every second.  You are not the same person you were a second ago.  Your cells have died, reproduced, divided.  You have had new thoughts, experienced something differently, realised an insight, experienced a new and different feeling.  Each moment comes and goes.  Once one thought goes another takes its place, in moments many take its place.
Our lives are in a constant state of becoming.  It is this process of change that we are resistant to.  We wish for the past or what we can't have.  Our lives pass us by and yet we are in this constant state of hoping and wishing.  The Buddha has taught us that accepting the impermanence of everything will give us peace. It will bring us release from suffering…
Impermanence when (we thing about it rationally) is totally apparent to us.  This being the case we put it to the back of our minds.  We forget about it, or we don't want to think about it.  We can accept changes to things around us, but what about the impermanence of the human being, of us.  Now this is a bit harder to accept. Our egos are at stake here. We live in a society that denies death.  That spends thousands of dollars to pretend that age is immaterial, that we can defeat it.  The denial of ageing is the denial of death.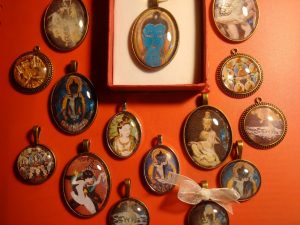 Holding on to the vision we have of a younger self, and our longing to return to that, if not in reality at least with the aid of a plastic surgeon causes many great distress.  Ageing with wisdom and peace is about accepting the changes that will happen whether or not we flow with them.
So often we try to ignore, deny or suppress the fullness of our humanity – wanting only happiness, success, health and certainly youth in our lives.  We are not perfect.  Nothing is perfect, existence is not perfect.  Life is rarely fair, nor satisfactory or even kind.  We know if we move towards wholeness, except the yin and yang in everything we will move towards wholeness.  Living this way will allow us to accept the transitory nature of our existence.
As we open to our spirituality, to forgiveness, to acceptance of our selves in every part of our being,  we are then open to new possibilities.  When we do this,  new growth is possible and begins, is nurtured, and we embrace it.
LOVE AND BLESSINGS,
NAMASTE – JAHNE