Dear Yogis,
ZOOM
MONDAY: 1pm  –  RESTORATIVE YOGA
TUESDAY: 7.30 – THE YOGA LECTURES (More on Chakras and the Subtle Anatomy)
THE YOGABEAUTIFUL SHOP (www.yogabeautiful.com.au) I am SLOWLY getting things into the shop.  Keeping in mind that Christmas is on the way, and it will be great to shop will us for those "special people".  Go have a look.  Then swing across to www.myyogabooks.etsy.com for the full range.
TOPIC FOR TODAY – FAITHFULNESS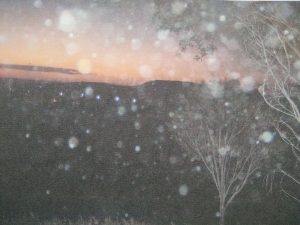 What has this to do with you you might ask.  Answer.  "Heaps!".  The word FAITHFULNESS according to Websters Dictionary means "firm, and adheres to the truth, duty  etc etc….it is quite a long entry.  In Hebrew it translates simply as "to stick to".   Stick things out.  How many of you have abandoned a task when success was just around the corner, almost there.  How many yoga students give up on a course when they are almost finished on the basis it was too hard, or because I suggested they might do the zoom classes, or come to teacher training on top of study, or perhaps make a plan and keep to it!
I have found that people who are "Faithful in little things", are faithful in much, and people who are dishonest in little things, are dishonest in much.   The thing to remember is first be faithful in little things. 
God (The Universe) will use what is happening in your life to teach you.  Sometimes the teaching is difficult.  For me, I didn't know how to be a person of excellence.  I was a butterfly flitting from one pretty thing to the next, and God wanted me to learn about the little things.  One teaching I remember was about supermarket trolleys.  Putting the trolley back in the right place EVERY TIME.  When it was hot, or rainy, or I was in a hurry.  Every time.  I believe if I hadn't learned that small thing, I would not be here zooming with you during covid.  I am living for GOD and I tell you, God is watching.
I had to learn to do it right, even when I wasn't treated right.  How many of you will choose the DIFFICULT (small) thing and do it right in order to be faithful no matter what.  How many of you are "not good with the time" and are always late, or don't turn up, or don't say thank you? If you keep on making excuses, you will continue to live in a haze of forgetfulness and guilt.  By doing what is right, you will get the reward. For those who read the Bible, check out the Book of Ruth ch.2 – the story about Ruth and Boaz.  It is all about faithfulness and its rewards…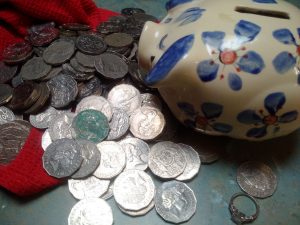 IF YOU WILL BE FAITHFUL IT RELEASES ABUNDANCE IN YOUR LIFE.
Maybe some of you have projects you are ready to quit. Keep doing them – even when they are no longer exciting, even when you are not getting the results you think you should. Faithfulness is the firm adherence to duty and truth..  Like me, no matter where you are at in your life, God will teach you lessons.  Little things are just as important as big things.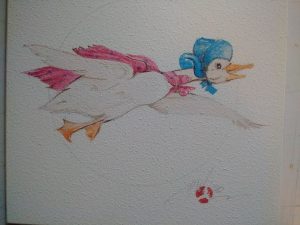 Whilst some students are reluctant to make small changes to succeed, others really put skin in the game.  On Sunday one of our new students did the class whilst she was riding her bicycle on the Great Ocean Road. She had promised long ago to do this ride, and she had recently signed up for yoga teacher training – and she did both.  She could have made excuses, but she didn't.  She even had time to email a "thank you" at the end of the class.  
Where were you?  What caused you to "forget" or make excuses..
All you need, all I need is "little winks" from God to keep me going.  Small glimpses into heaven every now and again. That student was a "wink from God" to me.
SEE YOU AT THE TOP.
NAMASTE.  JAHNE