Dear Yogis,
Here I am able to easily use the internet.  I am free from my Telstra troubles for the present, and have made a wonderful Telstra friend in Gujarat India who responded to my call to Telstra for help,  with the most wonderful service I have had from anyone, anywhere.  We talked yoga a lot whilst she was working on her computer to remedy the situation, and she called back when she said she would every time.  Even this morning called again to make sure all is well. That is service!  She is even working to help me get a yoga book delivery from Gorakhpur!
ZOOM:
MONDAY: FREE TEACHER TRAINING.   Mary Magdalen Study tonite at 6.30pm
TUESDAY: 7.30 tp 9pm "Rumi on LOVE"
SUNDAY: 10am. The BARDO THODOL.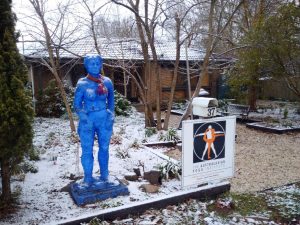 How can I report on such a fabulous week.  It is all about FAITH (which I recently tattoo'd on my hand to keep it top-of-mind).  I could have gone into the week looking at the entries on my diary or the bookings on my to-do-list, and at the beginning of the week it look like slim pickings, but I knew that God had something in mind that needed a clear deck and that is so – and how things panned out.  The week expanded into fantabulousistic.  I just loved it.
When I finished last nite (with a social  visit from a client I had been trying to contact), it was just the icing on the cake.  I will have to learn to keep operating from the vortex, not worrying, but doing what needs to be done.  Just doing what is in front of me with no judgement…watching for opportunities hiding in plain sight.
TRY WORKING THIS WAY.  IT IS SO RELAXING TO LEAVE EVERY LITTLE THING IN GOD'S HANDS.
"NOTHING CAN HAPPEN THAT IS NOT ORDAINED BY GOD (EVEN THIS NEWSLETTER). TRUST THIS".(Qu'ran)
SERVICES:
MASSAGES with me:  Usually a hour (or so) $85 after hours and weekends available
TAROT also 1 hour for $85 (you can do this on line – zoom).  Saturdays and Sundays fine.
YOGA:
Monday 1pm (full), Wednesday 5.30 (full), FRIDAY 5.30 Restorative Yoga –  vacancies available.
DARNING:  Take a photo of the damage, email it to me, and I can estimate a cost and a time to fix.  We will go from there.
For any and all enquiries, email me at yogafirst@netcon.net.au  or go to the web page www.yogabeautiful.com.au
I WILL SEE YOU ON THE MAT
NAMASTE.  JAHNE