Dear Yogis,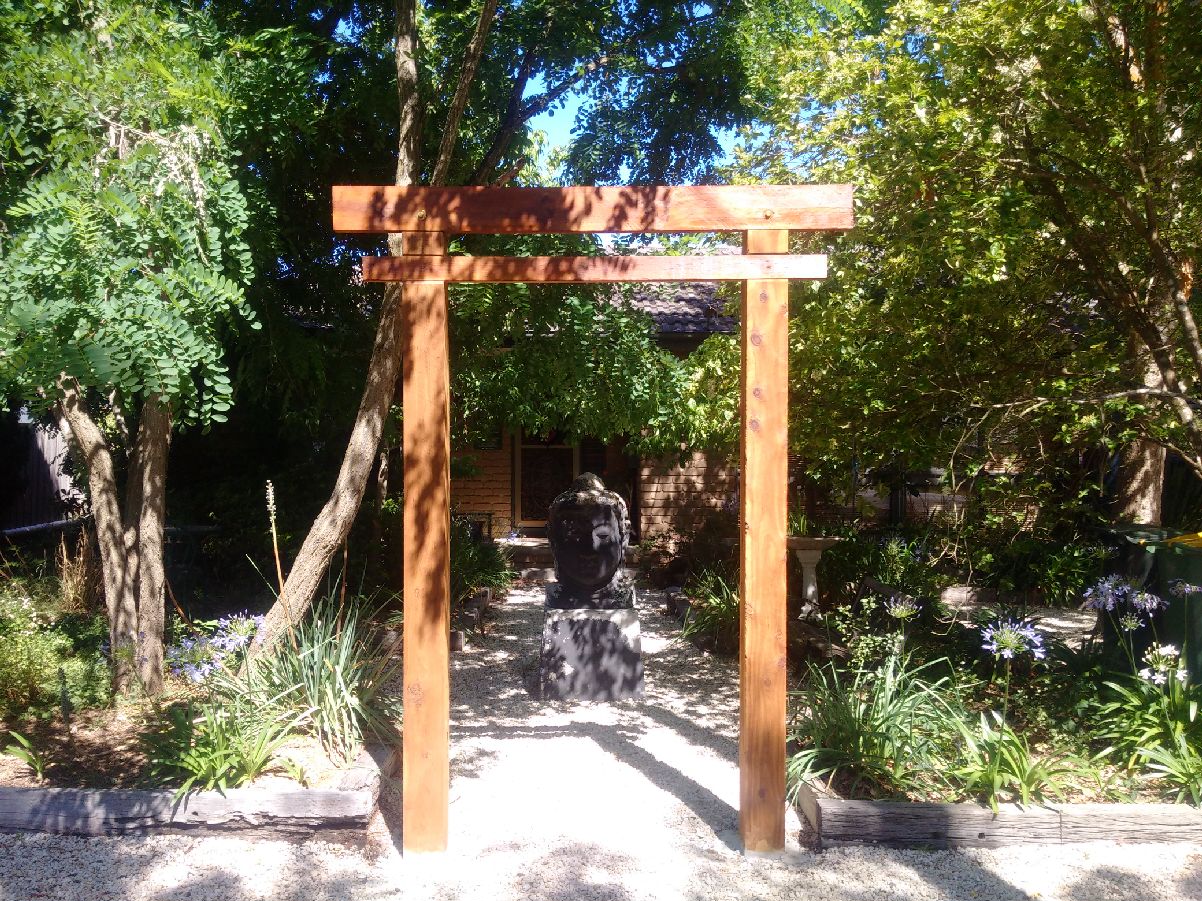 I don't know about you, but Christmas is almost over for me… and I am over it.  I am looking forward to being with friends,  the last classes for the year,  Christmas Midnite Mass (even if it is at 8pm).  I am looking forward to going shopping without the "Ho-ho-ho's"  and yesterday in the darkness of the shortest day of the year (it was overcast so I did not get to see THE GREAT CONJUNCTION – Saturn and Jupiter align to create what appears to be a super star, perhaps The Star of Bethlehem? First recorded in 1226), I thought about the New year's Resolutions I set for myself last year… It turns out that I kept them all.
My "New Year Resolutions" 2020……
I chose to surrender my fears of the unknown which was severely tested during the start of the Covid outbreak.  The "unknown" wasn't the virus, it was how my community and others reacted to the virus.
I chose to recognize that I have manifested something extraordinary,  and for a while it served me over and above anything I could have anticipated.   It was absolutely a dream come true.  It was/is time to do things a different way.  I embraced ZOOM (kicking and screaming in the beginning), which has turned out to be a blessing and has changed how I teach.
I chose to recognize that my thoughts and emotions create my life.  I create whatever manifests in front of me – anything and EVERYTHING.  So if I have done it once, I can create the next level even smoother and better, which I am doing with my art. More meditation needed!
I chose to TRUST and to continue to dream in the "emptiness",  while the new reality collapses from the quantum field of potentials (we are learning all about this in our Tuesday night Sutra Sessions). As the Buddha Says "I do what I can, with what I have where I am".  Everything I need to get to the next level is right in front of me.  I have been given the time, the imagination, and the means to live my dream.  And I am.  ARE YOU?
OUR HOLIDAY SEASON:
CHRISTMAS DROP-IN DAY:  If you are around on Christmas day and have a few moments between gigs to drop in for a bubbly and a Christmas cake, then please consider yourself invited.  I would love to see you after 2pm – ALL WELCOME..   
Last YOGA studio class This evening at 5.30.  First Yoga Class for 2021 – 11th January
First SUTRA Class for 2021 – 12th January
FIRST Tarot Art Class for 2021: Saturday 9th January
FIRST Gita Class for 2021: Sunday 10th January
PLEASE GO TO THE HOME PAGE AT WWW.YOGABEAUTIFUL.COM.AU for your full new program – Christmas holidays and New year.. I will put the new program there when I have properly worked it out for you.  If you have preferences, let me know asap.
ARTING UP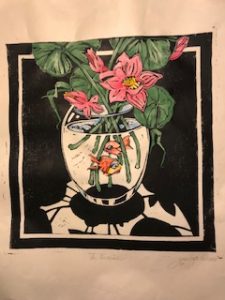 When I get involved in anything I involve you.  This week I have had the great joy of reworking a linocut I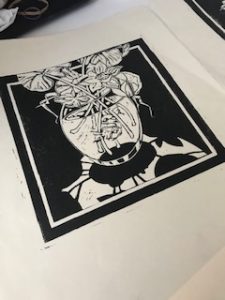 haven't inked for about 15 years.  I don't know how many copies I made from this in the past, but lots (and they all sold).  Turns out the plate has a few left in it before the print becomes fuzzy! (like me).  So I have re printed and hand coloured – if you want a copy there are only three on this beautiful Japanese printing paper.  They are $145 each,  measure 39 x 39cms  and I will have to investigate postage.  Light but Oversize – unless you decide to collect,  I will send in a tube.
–

As a friend said to me yesterday – "We missed THE GREAT CONJUNCTION because around here it was overcast, but we can carry it in our heart"
NAMASTE., JAHNE