Dear Yogis,
What amazingly wonderful weather we are having here for Easter.  Camelot -although it hasn't been raining at night we have had fogs and frost, so it has been moist.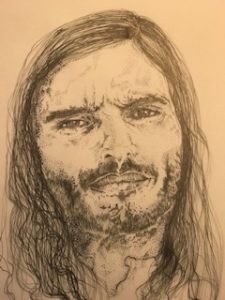 Something to keep in mind which we will be speaking about tomorrow afternoon in Teacher Training is NOTHING HAS HAPPENED TO YOU WHICH WILL BE WASTED.  I am especially reminded of the Greek word Paradidomi – "To be handed over for safe keeping".  All will be revealed in our study (which will be wide and deep).
STUDIO TEACHER TRAINING – TOMORROW, Sunday the 4th APRIL. 2pm to 4pm (there is no 10am zoom  training tomorrow although it will resume next week).This is our first Studio Teacher training since Covid, and I am looking forward to it.  The garden is looking wonderful especially for you guys (Easier now I have my battery operated garden gadgets).  PLEASE JOIN US.
I HOPE TO SEE YOU ON THE MAT
NAMASTE – JAHNE